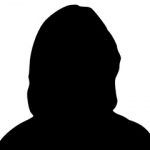 Dr Assunta Albanese
Consultant Paediatric Endocrinologist
MD MPhil MRCP FRCPCH
Languages spoken: English Italian
Dr Assunta Albanese
Consultant Paediatric Endocrinologist
MD MPhil MRCP FRCPCH
Languages spoken: English Italian
Patient Age Group
Paediatric
Year qualified
1988
Specialties
Paediatrics, Paediatric diabetes & endocrinology
Gender
Female
Clinical Interests
Disorders of growth and puberty. Diabetes insipidus and fluid balance. Endocrine late effects of cancer and its treatment.
Biography
Dr Assunta Albanese is a tertiary Specialist in Paediatric Endocrinology. Since her appointment as Consultant in 1999 she has developed the paediatric endocrine service at St George's Hospital into a now comprehensive, well-established referral centre for all but the most complex and rare endocrine disorders in the region. It now consists of a network of 6 outreach clinics supporting the District General Hospitals in The South West Thames Region, directly liaising with the other District General Hospitals, and providing 24 hour emergency cover for in/out-patients with endocrine disorders.

Dr Albanese is a regularly invited teacher/speaker at regional, national and international training programme and meetings.
NHS Base (trust)
St George's University Hospitals NHS Foundation Trust
Professional memberships
British Society of Paediatric Endocrinology and Diabetes (BSPED), European Society for Paediatric Endocrinology (ESPE), British Society for Paediatric and Adolescent Gynaecology (BritSPAG)