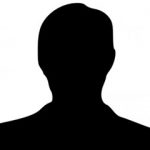 Dr Babu Vadamalayan
Consultant Paediatric Gastroenterologist
MBBS MSc(Paeds) MRCPCH DCH
Languages spoken: English
Best Paediatric Gastroenterology and Endoscopy service provider
Dr Babu Vadamalayan
Consultant Paediatric Gastroenterologist
MBBS MSc(Paeds) MRCPCH DCH
Languages spoken: English
Best Paediatric Gastroenterology and Endoscopy service provider
Patient Age Group
Paediatric
Year qualified
1996
Specialties
Paediatrics
Gender
Male
Clinical Interests
Vomiting, diarrhoea, abdominal pain, constipation, poor weight gain, blood in stool, Crohn's disease, colitis, IBS, food allergy
About Dr Babu Vadamalayan
Dr Vadamalayan is a Consultant Paediatrician and Paediatric Gastroenterologist who treats infants and children with gastrointestinal problems such as vomiting, diarrhoea, abdominal pain, constipation, food allergy, and poor weight gain. He has a specialist interest in gastro oesophageal reflux, celiac disease, Crohn's disease, ulcerative colitis and gastrointestinal problems related to liver disease.

His NHS practice is based Paediatric Liver,GI and Nutrition centre at King's College Hospital NHS Foundation Trust and Evelina Children's Hospital at Guy's and St Thomas' Hospital NHS trust.
Dr Babu Vadamalayan has more than 15 years' of experience in treating children with GI problems and he is the lead Paediatric Gastroenterology consultant in Paediatric GI, Liver and Nutrition centre at King's. He qualified in 1996 with a Bachelor of Medicine, then completed fellowship at the Royal College of Paediatrics in 2001 and Diploma in Paediatric Nutrition in 2006. He gained experience in various international centers of excellence including UK, Australia (Sydney & Melbourne) and Japan (Jichi Medical Centre). His research interests includes GERD, Eosinophillic esophagitis, Constipation, IBS and IBD. He has also authored chapters in Textbooks of Paediatric Gastroenterology and lectures in national and international meetings. Dr Vadamalayan is also the Chair for Endoscopy group in UK (British Society of Paediatric Gastroenterology and Hepatology, 2018-2021) and he is one of the few GI specialists to provide balloon enteroscopy service for children in UK. He also trains pediatric junior doctors to perform paediatric endoscopy and run regular endoscopy courses.

Dr Vadamalayan treats children from 0-18 years of age with above gastrointestinal conditions and also complex GI conditions . He arranges noninvasive tests like stool (for calprotectin and H Pylori), Ultrasound, MRI, pH studies, hydrogen breath tests , food allergy tests and pancreatic function tests appropriately prior to considering diagnostic / therapeutic gastroscopy, colonoscopy or capsule enteroscopy.
NHS Base (trust)
King's College Hospital NHS Foundation Trust
Professional memberships
Medical and Dental Defence Union of Scotland (MDDUS), Royal College of Paediatrics and Child Health (RCPCH), British Medical Association (BMA), European Society for Paediatric Gastroenterology Hepatology and Nutrition ( ESPGHAN)