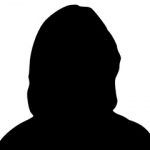 Ms Cecilia Jaarsma
Specialist Clinical Dietitian
Languages spoken: English
Ms Cecilia Jaarsma
Specialist Clinical Dietitian
Languages spoken: English
Specialties
Dietetics
Gender
Female
Clinical Interests
Nutrition in Cancer care, Diabetes and Nutrition in Gut Health.
About Ms Cecilia Jaarsma
Cecilia joined the Dietetic team at the Cromwell Hospital in February 2019 as a clinical dietitian covering Oncology inpatient and General Outpatients.

Cecilia qualified from the North West University in 2008 and has gained more than 10 years experience in both NHS and private sectors, specialising in various fields such as Oncology, Diabetes, Gastroenterology, Neurology, Nutrition Support, Mental Health and Obesity.

Cecilia has been trained in the low FODMAP diet at King's College London and is a member of the Gastroenterology and Oncology specialist groups of the British Dietetic Association.

Cecilia enjoys using a holistic approach to guide her clients through their dietary and lifestyle changes with the aim of achieving real and lasting results, or symptom control from dietary related conditions.
Professional memberships
Health Professions Council UK, British Dietetic Association