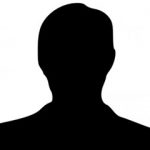 Mr James Smellie
Consultant Endocrine Surgeon
BA MB BChir(hons) MD(Cambridge) FRCS(Gen)
Languages spoken: English
Mr James Smellie
Consultant Endocrine Surgeon
BA MB BChir(hons) MD(Cambridge) FRCS(Gen)
Languages spoken: English
Specialties
General surgery, Endocrine, Lower GI surgery, Upper GI surgery, General
Gender
Male
Clinical Interests
Surgery on the thyroid gland for nodular thyroid disease including thyroid cancer surgery; surgery for thyrotoxic conditions such as Graves' disease; surgery for benign thyroid goitres. Surgery for hyperparathyroidism causing hypercalcaemia. Adrenal laparoscopic surgery. Paediatric thyroid surgery.
Biography
Mr James Smellie has since 2001, been the Endocrine and Thyroid surgeon at the Chelsea and Westminster Hospital, a central London hospital founded in 1719. The endocrine department includes 5 adult and 2 paediatric endocrinologists and one surgeon, treating a wide variety of conditions of the thyroid, parathyroid and adrenal. He qualified as a doctor in Cambridge and passed my USA medical exams at the same time, he has worked in Oxford, France and the USA in addition to the extensive training in London.

Mr Smellie sat and passed the first specialist exit exam in Endocrine Surgery in the UK and have been dedicated to the speciality since. He did a research period at the Institute of Cancer Research/Royal Marsden Hospital related to antibody directed treatment of cancer which lead to the awarding of a doctorate of medicine in Cambridge in 1999. He is interested in minimal access surgery and the cosmetic implications of surgery.
NHS Base (trust)
Chelsea and Westminster Hospital NHS Foundation Trust
Professional memberships
British Association of Endocrine and Thyroid Surgeons (BAETS)