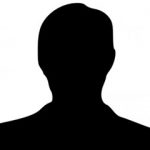 Dr John Costello
Consultant in Respiratory Medicine
MD FRCP FRCPI
Languages spoken: English
Dr John Costello
Consultant in Respiratory Medicine
MD FRCP FRCPI
Languages spoken: English
Specialties
Respiratory medicine
Gender
Male
Clinical Interests
General medicine, asthma, lung cancer, pneumonia.
About Dr John Costello
Dr John Costello has been a Consultant Physician in general and respiratory medicine since 1977. He was Head of Respiratory Medicine at King's College Hospital in London for 25 years and first Medical Director of the Trust.

He was a Senior Lecturer in Medicine at Guy's, King's and St. Thomas' School of Medicine and is now a Visiting Fellow.

From 1982 until 1998, he was Director of the Academic Department of Respiratory Medicine. Dr Costello specialises in Bronchial Asthma and its treatment, including collaboration with basic scientists in the investigation of mechanisms. He studied at University College, Dublin, and has since held appointments at a number of hospitals including Dublin's Mater Hospital, the Royal Postgraduate Medical School, Hammersmith Hospital, the Royal Brompton Hospital in London, the University of Edinburgh and as Assistant Professor of Medicine at the University of California, San Francisco. His other clinical interests include smoking-related lung disease, lung infections, tuberculosis and respiratory problems in Intensive Care. He has a medicolegal practice in medical negligence cases and in pharmaceutical patent litigation.

He was Founder President of the Respiratory Medicine Section at the Royal Society of Medicine and a Member of Council at the British Thoracic Society. He has published extensively in peer-reviewed literature on lung disease, in particular asthma, and has edited and written several books and chapters on the subject.
NHS Base (trust)
Private only