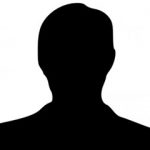 Mr John Timperley
Consultant Orthopaedic Surgeon
MBChB FRCS(Ed) DPhil(Oxon)
Languages spoken: English
Mr John Timperley
Consultant Orthopaedic Surgeon
MBChB FRCS(Ed) DPhil(Oxon)
Languages spoken: English
Specialties
Cardiology, Electrophysiology
Gender
Male
Clinical Interests
Primary, complex primary and revision hip replacement surgery
About Mr John Timperley
John Timperley carried out his initial postgraduate education in the North West of England and London. During this period he was awarded a Diploma in Biomechanics at the University of Strathclyde. In 1990 he undertook two years research as a Hip Fellow under the Professor Ling OBE. He was awarded a British Orthopaedic Association Wishbone Trust grant to carry out research and was subsequently awarded the John Charnley Research Fellowship to travel to centres of excellence in North America and also a Johnson and Johnson Clinical Fellowship which was based in Ohio, USA.

He was appointed to a Consultant Orthopaedic position in 1994. John's practice now concentrates exclusively on primary, complex primary and revision total hip and knee replacements.

Since taking up his Consultant position he has been awarded a Ph.D. degree at the University of Oxford. His research interest continues and he is supervising several higher degrees with Bath University and in collaboration with Queensland University of Technology, Brisbane.

John is an International member of the Educational advisory board for the Homer Stryker Center based in Mahwah, New Jersey. He is regularly invited to lecture and teach at International meetings and in the United Kingdom.

John works with the team in Exeter to develop the Exeter Hip and advanced techniques at hip replacement. The Exeter Hip is the most implanted type of hip replacement in the world and, arguably, the most successful. The Centre is visited by several hundred surgeons from around the world each year.
NHS Base (trust)
Royal Devon and Exeter NHS Foundation Trust
Professional memberships
British Orthopaedic Association (BOA), British Hip Society (BHS), American Academy of Orthopaedic Surgeons (AAOS), Hospital Consultants and Specialists Association (HCSA), Royal Society of Medicine (RSM), Centre for Orthopaedic Biomechanics, University of Bath