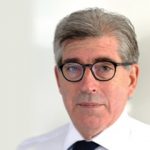 Dr Kevin Beatt
Consultant Cardiologist
PhD FRCP FESC FACC
Languages spoken: English
Dr Kevin Beatt
Consultant Cardiologist
PhD FRCP FESC FACC
Languages spoken: English
Specialties
Cardiology
Gender
Male
Clinical Interests
Interventional cardiology as an alternative to heart surgery. Heart attacks, diabetic heart disease.
Biography
Dr. Kevin Beatt trained in cardiology in London and at the Thoraxcenter in Rotterdam. He is experienced in a broad range of cardiology treatments including prevention - with a specialised interest in diabetic patients with heart disease, complex coronary artery disease and the treatment of patients who wish to avoid surgery or where surgery cannot be performed.

Dr Beatt covers a broad range of interventional techniques including mitral valvuloplasty and the closure of holes in the heart. For the past 15 years he has been a major contributor to the landmark advances in interventional cardiology.
NHS Base (trust)
Private only
Professional memberships
Royal College of Physicians, British Cardiovascular Society (BCS), European Society of Cardiology (ESC), American College of Cardiology (ACC)