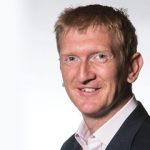 Dr Matthew Wright
Consultant Cardiologist & Electrophysiologist
MB BS PhD FRCP FHRS
Languages spoken: English
Dr Matthew Wright
Consultant Cardiologist & Electrophysiologist
MB BS PhD FRCP FHRS
Languages spoken: English
Specialties
Cardiology, Cardiac devices, Electrophysiology, Electrophysiology intervention, Trans-oesophageal echocardiography, Transthoracic echocardiography, Electrophysiology simple cardiac ablation, Electrophysiology complex cardiac ablation, Devices: single cham
Gender
Male
Clinical Interests
Arrhythmias, Atrial Fibrillation, Atrial Tachycardia, Blackouts, Cardiac Resynchronisation Devices, Cardioversion, Electrophysiology, Faints, Implantable Cardiac Defibrillators, Loop Recorders, Pacemakers, Palpitations, Supraventricular Tachycardia (SVT), Sudden Cardiac Death, Syncope, Ventricular Tachycardia, Zio Patch
About Dr Matthew Wright
Dr Wright trained at UCL after being selected for the MB PhD programme. He specialised in cardiology and electrophysiology. Following training at Oxford, The Hammersmith and St. Mary's, he spent two years at the world-renowned arrhythmia centre in Bordeaux, with Prof. Haissaguerre, Jais and Hocini. He has published over 100 scientific papers and books and is regularly asked to speak at major international meetings on the management of arrhythmias, in particular Atrial Fibrillation.

He has been a consultant cardiologist and Honorary Senior Lecturer at Guys' and St Thomas's NHS Foundation Trust and King's College London since 2011. He is Director of the Cardiac Catheter laboratories at St Thomas's and has been Lead for Clinical Governance and Audit for the past 5 years at St Thomas's for the Cardiovascular department, trying to improve patient care and safety.
Dr Matthew Wright, Consultant Cardiologist & Electrophysiologist | Cromwell Hospital
Cromwell Hospital is a leading centre for heart health in London. We provide rapid access to expert consultants and diagnostics under one roof, with same and next day appointments and no waiting lists.
Our cardiac service is one of the most comprehensive in private healthcare, treating and diagnosing heart rhythm problems, and all conditions related to the coronary arteries and heart valves.
NHS Base (trust)
Guy's and St Thomas' NHS Foundation Trust
Professional memberships
British Cardiovascular Society (BCS), British Heart Rhythm Society (BHRS), Heart Rhythm Society, Independant Doctors Federation, Royal College of Physicians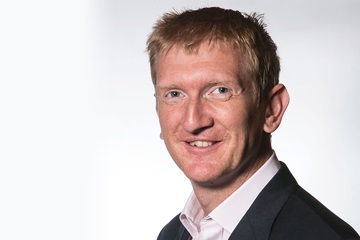 Appointments
020 7460 5700
Clinic opening times:
| | |
| --- | --- |
| Monday | ad hoc |
| Tuesday | ad hoc |
| Wednesday | eve |
| Thursday | ad hoc |
| Friday | ad hoc |
| Saturday | ad hoc |
Make an enquiry >
Refer a patient >