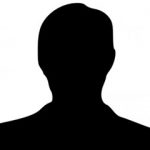 Dr Narbeh Melikian
Consultant Cardiologist
BSc (Hons) MBBS (Hons) MD MRCP (UK)
Languages spoken: Armenian English
Dr Narbeh Melikian
Consultant Cardiologist
BSc (Hons) MBBS (Hons) MD MRCP (UK)
Languages spoken: Armenian English
Specialties
Cardiology, Interventional cardiology
Gender
Male
Clinical Interests
All aspects of general cardiology - cardiovascular risk factor management especially high blood pressure, ischaemic heart disease, coronary angiography (radial and femoral techniques), coronary angioplasty/stenting, heart valve disease, heart failure, percutaneous PFO/ASD closure, palpitations, atrial fibrillation
Biography
Dr Narbeh Melikian qualified from Guy's and St Thomas' Hospitals Medical School in 1996 graduating with University Honours. He underwent post-graduate training at Hammersmith, Royal Brompton and King's College Hospitals in London and undertook a two year interventional cardiology fellowship at the Aalst Cardiovascular Centre in Belgium. He was appointed as Clinical Lecturer in Cardiology at King's College London in 2008 prior to taking up my current post as Consultant Cardiologist at King's College Hospital in 2010.

Dr Melikian has received over 11 awards, scholarships and prizes including the British Cardiac Society John Parker Fellowship (2005-2007) and Golding Bird and Treasures Medals.

In 2012 he was invited to join a panel of 5 cardiologists to provide a comprehensive round-the-clock cardiology opinion for the Olympic Family during the 2012 London Olympic Games.
NHS Base (trust)
King's College Hospital NHS Foundation Trust
Professional memberships
Royal College of Physicians, British Cardiovascular Intervention Society (BCIS), British Medical Association (BMA)