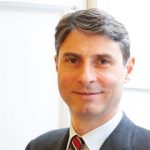 Mr Nicholas Boyle
Consultant General Surgeon
BM MS FRCS
Languages spoken: English
Mr Nicholas Boyle
Consultant General Surgeon
BM MS FRCS
Languages spoken: English
Specialties
General surgery
Gender
Male
Clinical Interests
Gastro-oesophageal reflux disease. Laparoscopic hernia repair.
Biography
Mr Nicholas Boyle is a consultant and specialist laparoscopic surgeon. He works in London, Kent and Sussex. Nick is a specialist laparoscopic, Upper Gastro-intestinal and reflux surgeon. He trained in general surgery and subsequently specialist surgery of the oesophagus and stomach at Guys and St Thomas' hospitals in London and in laparoscopic surgery at the Minimal Access Therapy Training Unit in Guildford. He graduated from the University of Southampton and was awarded a Master of Surgery degree by London University. He is a Fellow of the Royal College of Surgeons of England. He was appointed as a consultant surgeon in 2000.

Nick has become increasingly specialised over many years. He established the first multi-disciplinary team to manage Gastro Oesophageal Reflux disease in 2013 and has performed one of the largest series of LINX® procedures in the UK. His centre has treated patients from all over the world. In 2015 he established RefluxUK to introduce the multi-disciplinary approach more widely for the benefit of the thousands of people suffering from reflux.
NHS Base (trust)
Maidstone and Tunbridge Wells NHS Trust
Professional memberships
Association of Surgeons of Great Britain and Ireland (ASGBI), Association of Upper Gastrointestinal Surgeons of Great Britain and Ireland (AUGIS), Independant Doctors Federation