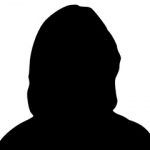 Miss Nicholette Shadanloo
Nutritional Complementary Therapist
BSc (Hons) mBANT CNHC
Languages spoken: English
Miss Nicholette Shadanloo
Nutritional Complementary Therapist
BSc (Hons) mBANT CNHC
Languages spoken: English
Clinical Interests
Detoxification and gastrointestinal health, cancer support, stress and fatigue.
About Miss Nicholette Shadanloo
Nicholette Shadanloo is a Nutritional Therapist and Molecular Biologist. Nicholette graduated from the University of St. Andrews in Scotland. Her main academic and clinical interests focus on cell membrane integrity and essential fatty acids as well as gastrointestinal health, cancer support, detoxification and preventive care. Nicholette's rigorous scientific background along with her holistic philosophy on health and well being give's her a unique approach to nutrition. Nicholette's goal is to educate and treat patients in such a way as to give them the necessary tools to pursue and elevate health.
NHS Base (trust)
Private only