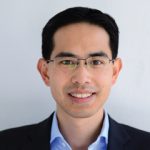 Dr Phang Lim
Consultant Cardiologist
MB BChir (Hons), MA, MRCP, PhD, IBHRE for pacing
Languages spoken: Bahasa English
Dr Phang Lim
Consultant Cardiologist
MB BChir (Hons), MA, MRCP, PhD, IBHRE for pacing
Languages spoken: Bahasa English
Specialties
Cardiology
Gender
Male
Clinical Interests
Electrophysiology, atrial fibrillation, complex mapping, cardioinsight multi-electrode vest mapping, syncope, pacing, complex devices, implantable cardioverter defibrillators, SVT, VT, tilt table testing.
Biography
Dr P Boon Lim is a cardiologist and electrophysiologist specialising in heart rhythm disturbances, pacing and syncope. Based in London at Imperial College NHS Trust. He performs ablation for atrial and ventricular arrhythmias, and implantation of pacemakers and defibrillators.

Dr Lim has a special interest in mapping and ablation of atrial fibrillation, and is currently actively researching the best techniques for modulating the autonomic nervous system to treat atrial fibrillation (AF) and vasovagal syncope (VVS). He also works closely with industry to develop and refine mapping techniques for the treatment of AF and ventricular ectopy. He is highly skilled and amongst the top users of complex 3-D mapping technologies to treat these common arrhythmias.
NHS Base (trust)
Imperial College Healthcare NHS Trust