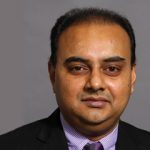 Dr Praveen Peddu
Consultant Radiologist
MRCS FRCR
Languages spoken: English
Dr Praveen Peddu
Consultant Radiologist
MRCS FRCR
Languages spoken: English
Specialties
Clinical radiology, Interventional radiology, Gastrointestinal/hepatobiliary radiology
Gender
Male
Clinical Interests
Hepatobiliary Imaging & Interventional Radiology.
1handle_fixed_price_treatments_available}
About Dr Praveen Peddu
Dr Praveen Peddu is a Consultant Radiologist with a special interest in axial Imaging and hepatobiliary Intervention. His NHS base is King's College hospital, London. He initially trained as Surgeon and obtained MRCS from Royal College of Surgeons of Edinburgh. He pursued a career in Radiology in London deanery. He completed his radiology training in King's College hospital and went on to do sub-speciality training in Interventional Radiology. This was followed by a fellowship in Hepatobiliary Radiology at King's College hospital and was appointed as Consultant in King's in 2008. Dr Peddu is the clinical lead for HPB imaging since 2018. He reports general axial imaging as well as specialist imaging in post liver transplant and hepatobiliary oncology. He performs complex hepatobiliary interventions and has introduced and developed Nanoknife service.

Dr Peddu is a Honorary Senior Lecturer at King's College London. He has authored and co-authored peer reviewed papers, book chapters and presented at all European and North American Radiology meetings.
NHS Base (trust)
King's College Hospital NHS Foundation Trust