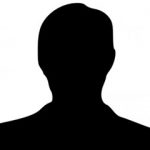 Professor Robert Leonard
Consultant Medical Oncologist
BSc MD FRCP FRCPE
Languages spoken: English French Spanish
Professor Robert Leonard
Consultant Medical Oncologist
BSc MD FRCP FRCPE
Languages spoken: English French Spanish
Specialties
Medical oncology
Gender
Male
Clinical Interests
Breast cancer, bowel cancer, lymphoma, sarcoma
About Professor Robert Leonard
Professor Robert Leonard has spent most of his NHS career in clinical academic research and have published over 200 papers, mainly on breast cancer treatment and protection against chemotherapy toxicity.

He is a member of several academic societies and regularly attend and speak at national and international meetings. With an Irish colleague, he set up the Anglo Celtic Collaborative Oncology Group 25 years ago and continues to publish breast cancer studies.

Professor Leonard has always believed that best patient care depends on an empathetic attitude and willingness to listen to a patient's particular concerns and fears. With one of his patients and then research nurse, he helped set up the Maggies Cancer Caring Charity which he continues to advise. There are now 23 UK centres and contacts have led to affiliated centres in Japan, Hong Kong, Spain and Norway.
NHS Base (trust)
Imperial College Healthcare NHS Trust
Professional memberships
Royal College of Physicians, Royal Society of Medicine (RSM), British Medical Association (BMA)