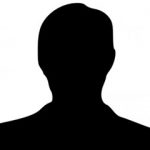 Dr Rodney Foale
Consultant Cardiologist
FRCP FACC FESC FCSANZ
Languages spoken: English French
Dr Rodney Foale
Consultant Cardiologist
FRCP FACC FESC FCSANZ
Languages spoken: English French
Specialties
Cardiology, Interventional cardiology
Gender
Male
Clinical Interests
General adult cardiology, hypertension, interventional cardiology, arrhythmia, primary and secondary prevention, percutaneous angioplasty of coronary artery disease
About Dr Rodney Foale
Dr. Rodney Foale was an Honours graduate from the University of Melbourne, Australia in 1971. After two years of Junior House jobs at St Vincent's Hospital, Melbourne - one of the main teaching hospitals of the University - he travelled India and worked in rural areas of the states of Madras and Kashmir. Dr. Foale was then appointed to training programmes in the United Kingdom at the Hammersmith Hospital and the Royal London and then the Registrar's post at the National Heart Hospital. He departed to the Massachusetts General Hospital in Boston, USA for two years of an enjoyable exile before returning to the Senior Registrar's post at the Hammersmith Hospital in London.

In 1985 he was appointed as Consultant Cardiologist at St. Mary's Hospital, Paddington, London. Recognising the importance of clinician involvement in NHS management structures he became the Clinical Director of Surgery, which includes Cardiovascular Medicine and Intensive Care.

His main clinical interests are in the management of hypertension and in the invasive diagnosis and interventional treatment of coronary artery disease, specialising in angioplasty - the insertion and inflation of a tiny stent that re-opens arterial blockages primarily in the coronary arteries.

He is a specialist in non-invasive investigation of general adult cardiology, including hypertension and percutaneous interventional treatment of coronary artery disease. He is Co-Director of the International Centre for Circulatory Health (ICCH) supporting research at St Mary's Hospital/Imperial College.
NHS Base (trust)
Imperial College Healthcare NHS Trust
Professional memberships
British Cardiovascular Society (BCS), Royal Society of Medicine (RSM), Independant Doctors Federation