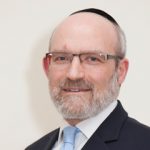 Dr Stuart Rosen
Consultant Cardiologist
MA MD FRCP FESC FACC
Languages spoken: English
Dr Stuart Rosen
Consultant Cardiologist
MA MD FRCP FESC FACC
Languages spoken: English
Appointments available at:
Specialties
Cardiology
Gender
Male
Clinical Interests
General adult cardiology, heart failure, cardio-oncology, syncope, hypertension.
Biography
Dr Stuart Rosen is a consultant cardiologist with specialist expertise in heart failure, syncope and difficult hypertension. His technical skills include transoesophageal echocardiography, stress echo, tilt testing and autonomic assessment, as well as ultrafiltration for decompensated heart failure and cardio-oncology.
NHS Base (trust)
Royal Brompton and Harefield NHS Foundation Trust
Professional memberships
British Medical Association (BMA), British Cardiovascular Society (BCS), Royal College of Physicians, European Society of Cardiology (ESC), Heart Failure Association of the ESC (HFA)