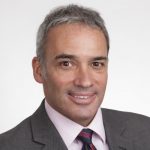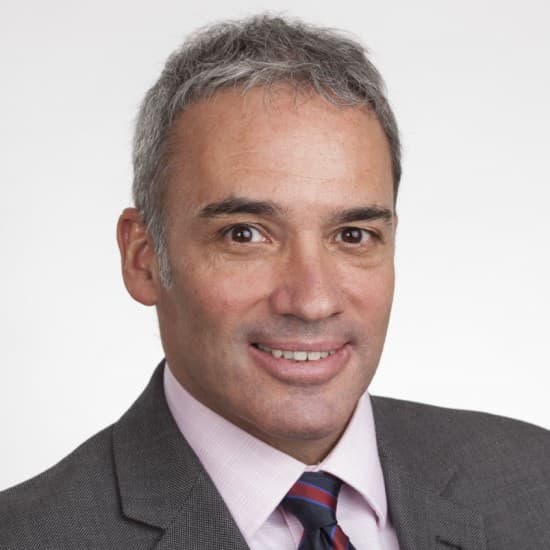 Mr Tony Andrade
Consultant Orthopaedic Surgeon
MBBS, FRCS (Tr&Orth), MSc
Languages spoken: English
Mr Tony Andrade
Consultant Orthopaedic Surgeon
MBBS, FRCS (Tr&Orth), MSc
Languages spoken: English
Specialties
Trauma & orthopaedic surgery, Hip, Knee
Gender
Male
Clinical Interests
Young adult hip problems; hip preservation surgery; hip arthroscopy; young adult hip replacement surgery; adult hip replacement; hip arthritis; labral tears/degeneration; arthroscopic knee surgery; knee replacement surgery; knee osteotomy surgery.
About Mr Tony Andrade
Mr Tony Andrade is a highly experienced hip and knee surgeon, who is actively involved in research, innovation, and education. He has helped develop arthroscopic techniques and other types of hip preservation surgery in the UK; was responsible for setting up a tertiary referral centre at the NHS Royal Berkshire Hospital, and also establishing a visiting surgeon programme in which surgeons are invited to study his techniques.

He completed his hip and knee surgical training on a fellowship at Sportsmen-SA, in Adelaide, South Australia; was a visiting fellow in trauma surgery at the Hennepin County Medical Center in Minneapolis, and was appointed to the Royal Berkshire Hospital in 2002.

He lectures and teaches globally on hip arthroscopy and in 2004 initiated a Lower Limb Arthroplasty Fellowship Program at the Royal Berkshire Hospital, and a Hip Arthroscopy Fellowship Program in 2016.

Mr Tony Andrade was appointed International Society of Hip Arthroscopy (ISHA) membership secretary in October 2012 and chaired the ISHA Annual Scientific Meeting in 2015. He is the current ISHA President. He is also an active member of the UK Non-Arthroplasty Hip Registry (NAHR) user group for the British Hip Society.

With a Master's in Orthopaedic and Rehabilitation Technology from the University of Dundee, Tony Andrade has an abiding interest in research into conditions affecting the young adult hip and is active in international multicentre studies investigating the outcome of joint replacements.

He sits on Hip International's editorial board, reviews regularly for six international orthopaedic journals, has been widely published in peer-reviewed journals and edited and authored surgical textbooks. Most recently, he was a senior co-author of a randomised controlled trial published in the British Medical Journal (BMJ) comparing the efficacy of arthroscopic hip surgery with physiotherapy and activity modification when treating symptomatic femoroacetabular impingement (hip joint abnormalities).
NHS Base (trust)
Royal Berkshire NHS Foundation Trust
Professional memberships
European Society for Sports Traumatology,  Knee Surgery and Arthroscopy ( ESSKA) , British Medical Association (BMA), British Orthopaedic Association (BOA), American Academy of Orthopaedic Surgeons (AAOS), British Association for Surgery of the Knee (BASK)