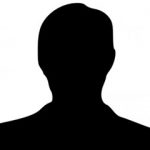 Dr Vikram Bhatt
General Practitioner
BSc MBBS DRCOG MRCGP
Languages spoken: English Gujarati Hindi Swahili
Dr Vikram Bhatt
General Practitioner
BSc MBBS DRCOG MRCGP
Languages spoken: English Gujarati Hindi Swahili
Specialties
General practice
Gender
Male
Clinical Interests
Health screening, paediatrics, dermatology and occupational health
Biography
Dr Bhatt qualified from University College London in 1981. Following graduation, he completed a 3 year general practice traineeship in London.

He has been in private practice for the last 20 years has been working in the GP unit at Cromwell Hospital for the last 3 years. Over the years, he has built up an extensive private practice, a substantial proportion of which is made up of international patients and he has vast experience in health screening both in a private and occupational health setting.

Dr Bhatt firmly believes in delivering highly personal care and has always given utmost priority to being accessible both via telephone and email at all times for all his patients.
Professional memberships
Royal College of General Practitioners (RCGP), Independant Doctors Federation