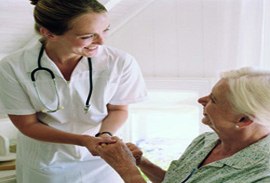 Cromwell Hospital's latest patient survey results have reinforced our goal to offer the very best private healthcare in London.
With over 200 patients responding, the hospital achieved a 95% Quality of Care rating, (the 12th consecutive month that this has been over 90%), and a 96% rating for nursing care.
The hospital achieved a 100% satisfaction score from those who have previously visited, and 96% of all respondents said that they were either Definitely or Likely to recommend the hospital.
Philippa Fieldhouse, General Manager, Cromwell Hospital comments; 'These figures are extremely encouraging and a testament to the hard work and commitment of our staff. We strive for the highest possible quality of care and aim to push these figures even higher in the future.'