Sustainability
Our commitment to sustainability starts with our purpose: "Helping people live longer, healthier, happier lives and making a better world". 
Bupa's Mission Zero

2025
Reduce our greenhouse gas emissions across our global operation by at least 40%.

2030
Reduce our greenhouse gas emissions by at least 46% across our direct operations.
2034
Reduce our greenhouse gas emissions that we are indirectly responsible for by at least 63%.

2040
Become a net zero business across all our emissions.
What is Mission Zero?
Bupa's commitment to sustainability starts with its purpose: "Helping people live longer, healthier, happier lives and making a better world".
We understand that when our planet is healthy, so are our people.
One of Bupa's primary ambitions is to reach net zero emissions across the business by 2040. As a member of the Bupa family, Cromwell Hospital is committed to implementing sustainable solutions that help achieve this goal.
Mission Zero is underpinned by rigorous science-based targets, which have been validated by the Science Based Targets initiative (SBTi). 
How is Cromwell Hospital working to achieve Mission Zero?
Our sustainability initiatives are spearheaded by the Cromwell Hospital GREEN Team, a group of environmentally minded hospital staff. Collectively, they work to:
Promote and champion the importance of sustainability at Cromwell Hospital, leading on carbon reduction initiatives and supporting Bupa's aim to become net zero.

 

Promote sustainability initiatives that our people can adopt both at work and at home.
Work in partnership with suppliers to reduce carbon emissions and environmental impact.

 

Give our people a voice and a platform to share ideas on how we can be more sustainable, both at the hospital and across Bupa.
Help influence policies, procedures and practices that impact on sustainability.
Share our progress, successes, and ideas across the hospital and Bupa.

 

Provide a social and cultural space for GREEN Team members to support and empower each other.

 

Set strategies and goals for sustainability, and track progress on these to report into the Bupa UK climate working group.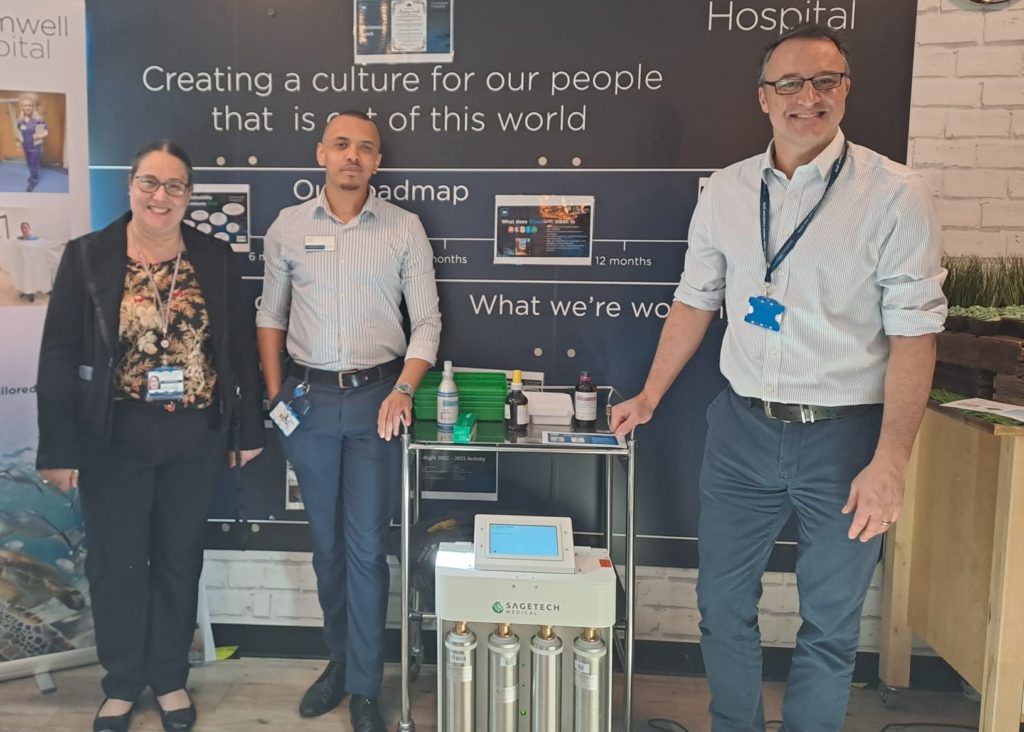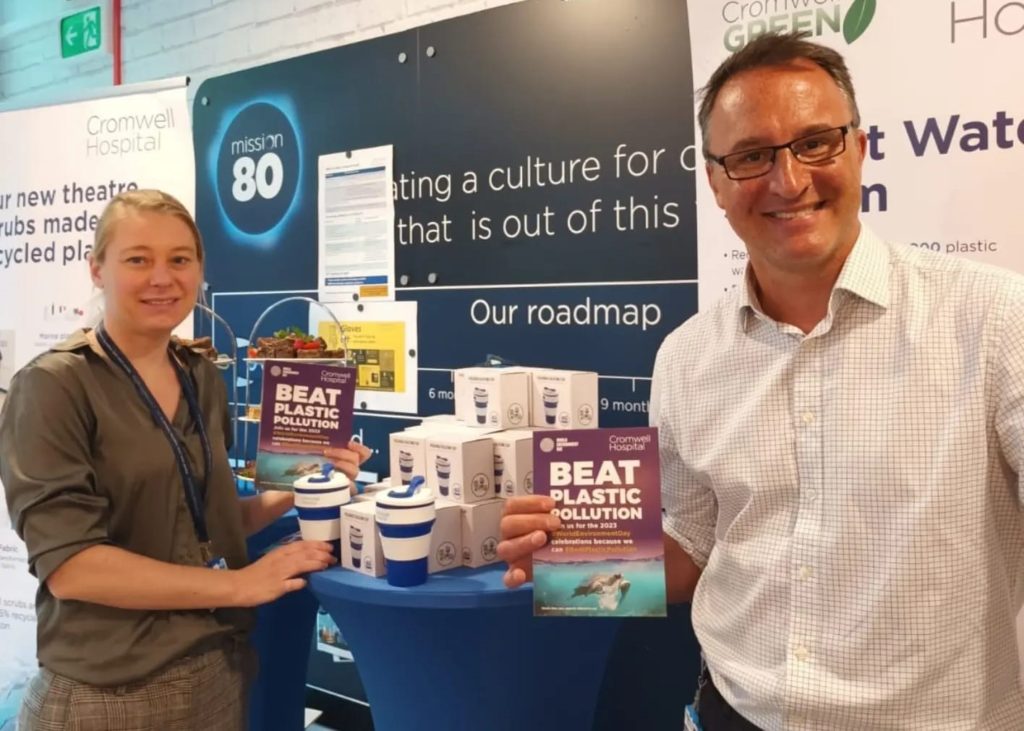 About Bupa eco-Disruptive
Bupa's eco-Disruptive challenge (opens in a new window)is a global talent and innovation programme designed to find and support scalable start-ups with sustainability solutions. 
Each year, teams of Bupa employees are assigned one of six challenge areas and tasked with finding potential start-ups to collaborate with. Cromwell Hospital employees regularly participate as part of these teams.
In 2022, SageTech Medical became one of the challenge's latest success stories. SageTech Medical created a system for recycling waste anaesthetic gases, which has now been implemented across the hospital's theatres.
Find out more about eco-Disruptive (opens in a new window) >