About Cromwell Hospital
Cromwell Hospital is a world-leader in private healthcare. Since 1981, we have delivered exceptional care from our state-of-the-art hospital in Kensington, in central London.
Innovation in healthcare
During this time, we have consistently innovated and improved how healthcare is delivered. Whether it's harnessing robotic technology for complex surgical care, deploying ground-breaking radiotherapy treatments, or employing the latest, evidenced-based approaches to healthcare, every innovation is for the benefit of our patients.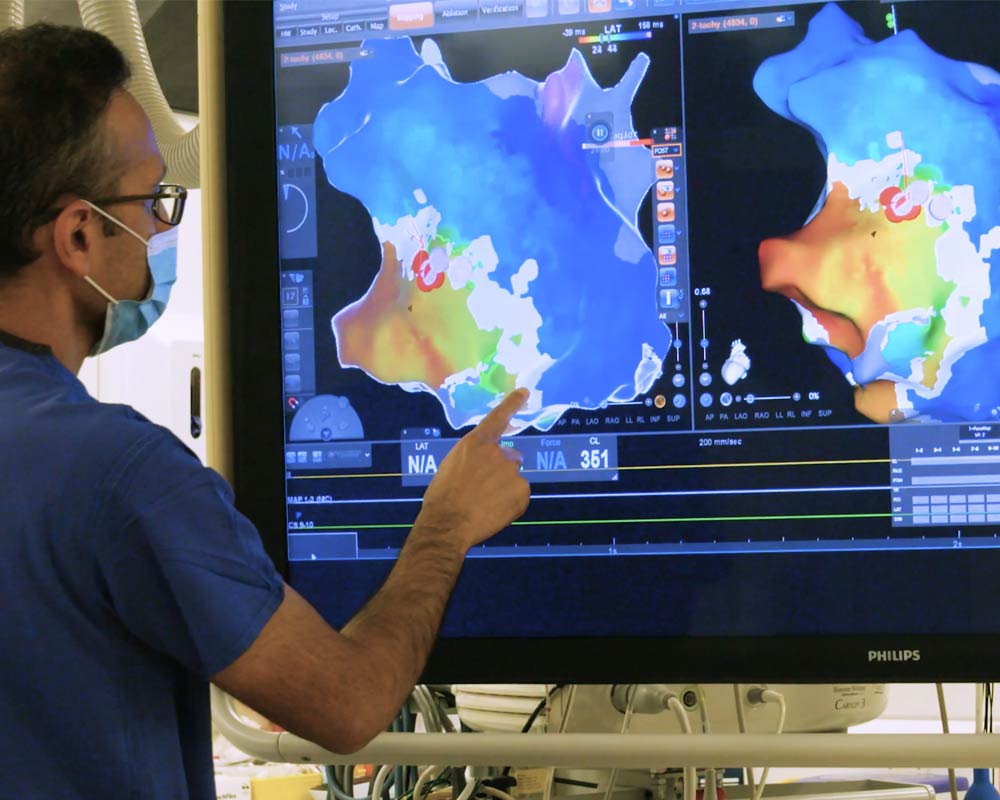 Advanced treatments and facilities
Today, we offer some of the most technologically advanced treatments and facilities, including our dedicated Heart and Lung Centre and Integrated Cancer Campus, all under one roof. Our world-leading specialists use the latest surgical techniques and specialised follow-up care to offer patients the best possible health outcomes, exemplified by our pioneering Liver and Renal Centre.
Working in multidisciplinary teams, our consultants, specialist nurses and health professionals will make sure your care is seamlessly integrated and tailored to your needs.
Patient-centred approach
This patient-centred approach underpins everything we do. From the moment you arrive at Cromwell Hospital, we'll help you – and your loved ones – feel at home and supported. Every aspect of our care is designed around your unique needs. This could mean anything from fast and accurate diagnosis, to having your own personal concierge or one-to-one care in an exclusive suite, to the use of our free on-site interpretation services. All this is delivered in luxurious private rooms at our hospital in one of London's most prestigious areas.
For more than 40 years, we have cared for our patients and their loved ones from across London and the UK, as well as those who visit us from more than 140 countries around the world.
At Cromwell Hospital, we deliver world-class care, expertly tailored to you.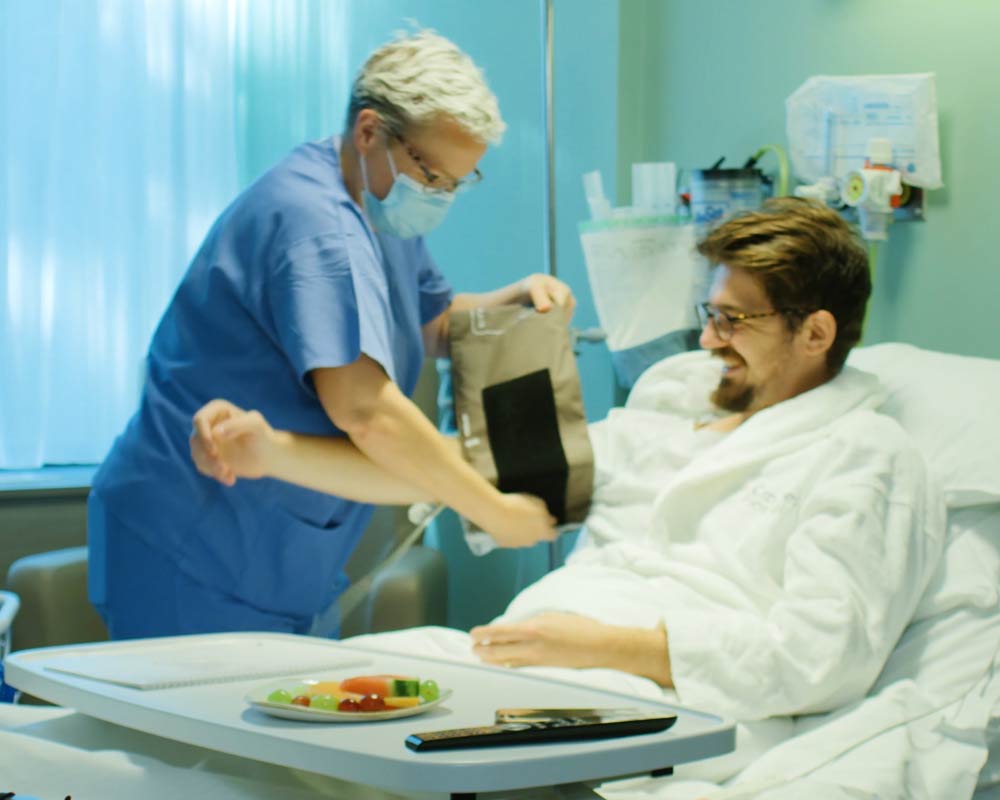 Where five-star treatment comes as standard
With access to our 15 on-site private GPs, and over 70 clinical specialties covered by more than 500 specialist consultants, Cromwell Hospital can support you with the vast majority of illnesses or injuries. Our specialist departments have a worldwide reputation for medical excellence and first-class service.
Our luxury suites – the UK's most exclusive
Our luxury suites offer the ultimate healthcare environment to match this quality of care.
The Royal and Presidential are the UK's most luxurious hospital suites, featuring separate dining, lounge and bedroom areas. They have been furnished to the highest standards and can also be combined to create an entire private wing.
Our Ambassador and Executive suites also provide high quality accommodation, and patients in all four suites will have access to a host of services to provide the most comfortable hospital stay possible. Patients have the benefit of a private entrance, one- to-one nursing 24 hours a day, access to a team of VIP Coordinators, and the option of limousine pickup from any London airport. Catering is fully tailored to the patient's requirements.
Going above and beyond for our international patients
With an international reputation for excellence, we have welcomed patients from over 140 countries, attracting self-pay, insured and sponsored patients with our comprehensive service offering, world-leading specialists and innovative technology.
To enable us to deliver not just world-class medical care, but also a world-class experience to all of our international patients, we offer a dedicated International Patient Centre (IPC). The IPC team provide a one-stop service for international patients and their families coming to the Cromwell, ensuring their experience is as smooth and stress-free as possible, and the service we offer is caring, confidential and respectful.
Where privacy is protected
While we go to great lengths to maintain a relaxed and comfortable atmosphere within the hospital, we also take the safety and security of our guests very seriously. All our employees undergo extensive training, and we have sophisticated security measures in place to keep everyone safe and well.
Our team of in-house security personnel are trained to deal with every eventuality. Like all our staff, they are polite, well-mannered and discreet. Whenever you need support or assistance, they will be there at a moment's notice.
Sustainability
One of Bupa's primary ambitions is to reach net zero emissions across the business by 2040. As a member of the Bupa family, Cromwell Hospital is committed to implementing sustainable solutions that help achieve this goal.
Our sustainability initiatives are spearheaded by the Cromwell Hospital GREEN Team, a group of environmentally minded hospital staff.
Services and specialties
At Cromwell Hospital, we carry out a wide range of treatments and diagnostic services using some of the very latest techniques and equipment.
Why choose Cromwell Hospital?
At Cromwell Hospital, we pride ourselves on providing world-class healthcare services to our patients. Our state-of-the-art facilities and cutting-edge technology enable our expert medical professionals to deliver top-notch care in a safe and comfortable environment. We understand that every patient's needs are unique, which is why we offer personalised treatment plans tailored to your specific requirements.
Our commitment to excellence extends beyond our medical practices. We strive to make your experience with us as comfortable and seamless as possible, from the moment you step into our hospital until long after you've left. Our friendly staff are always available to answer any questions or concerns you may have, and we provide a variety of payment options – including private health insurance and self-pay – so that you can get back to your best, faster.
Book an appointment today
Our telephone lines are open 8am to 8pm Monday to Friday and 8am to 2pm Saturdays.
Alternatively, fill out our appointment request form and we'll be in touch shortly.
Please note - regrettably we are unable to answer specific medical questions or offer medical advice via email or telephone.