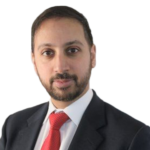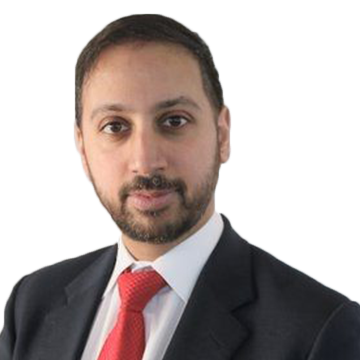 Dr Husain Shabeeh
Consultant Cardiologist
BSc MBBS MRCP PhD CCDS
Dr Husain Shabeeh
Consultant Cardiologist
BSc MBBS MRCP PhD CCDS
Specialties
Cardiology, Electrophysiology
Gender
Male
Clinical Interests
Arrhythmia, atrial fibrillation, coronary artery disease, echocardiography, hypertension, interventional cardiology, stroke prevention, electrophysiology and complex devices.
About Dr Husain Shabeeh
Dr Husain Shabeeh is a Consultant Cardiologist who specialises in the investigation and management of heart disease. He graduated from Guy's, King's College & St. Thomas' Hospitals School of Medicine, before completing a PhD in Cardiovascular Medicine at King's College London. He has been recognised by the International Board of Heart Rhythm Examiners as a Certified Cardiac Devices Specialist.

Dr Shabeeh treats patients with heart disease including: palpitations, light-headedness, dizziness, ectopics, blackouts (syncope), arrhythmia, atrial fibrillation, supra-ventricular tachycardia (SVT), postural tachycardia syndrome (PoTS), chest pain, angina, breathlessness, high blood pressure (hypertension), assessment of cardiovascular risk, lipid disorders, valvular heart disease, heart failure, heart muscle disorders. He has a sub-specialist interest in managing patients with heart rhythm disorders. He specialises in simple and complex catheter ablation procedures using the latest technologies for arrhythmias, including atrial fibrillation. He is also experienced in implanting all types of cardiac devices including implantable loop recorders, pacemakers, defibrillators and cardiac resynchronisation therapy for heart failure. His other sub-specialist interest is patients with syncope and postural tachycardia syndrome (PoTS).

Dr Shabeeh also has an interest in using modern technology in healthcare to improve models of care. He is currently a Digital Pioneer Fellow with Digital Health London and is working on a project with the Health Innovation Network to increase screening for atrial fibrillation.
NHS Base (trust)
Croydon Health Services NHS Trust