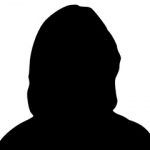 Ms Joan Gregoire-Clarke
Paediatric Speech & Language Therapist
Speech and Laguage Therapy BSc (Hons)
Languages spoken: English
Ms Joan Gregoire-Clarke
Paediatric Speech & Language Therapist
Speech and Laguage Therapy BSc (Hons)
Languages spoken: English
Specialties
Speech therapy
Gender
Female
Clinical Interests
Developmental Language Disorder, Parent Child Interaction
About Ms Joan Gregoire-Clarke
Joan Gregoire-Clarke graduated as a Speech and Language Therapist at City University, London.

Joan thoroughly enjoys and has worked as a speech and language therapist in the NHS for over ten years with children presenting with a range of speech, language and communication impairments.

Working with parents, preschool, school aged and children 16+ years of age: for assessment, diagnosis, advice and therapy.
Professional memberships
Association of Speech and Language Therapists in Independent Practice (ASLTIP), Health and Care Professions Council (HCPC), Royal College of Speech and Language Therapists (RCSLT)