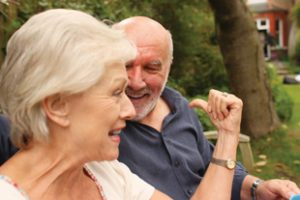 Some patients have experienced problems with pain and inflammation following Metal-on-Metal (MoM) hip replacement and resurfacing carried out before April 2010.
A higher number of patients than usual have had to undergo a second operation due to metal particles entering the bloodstream. In May 2010 the Medicine and Healthcare Regulatory Authority (MHRA) issued an alert which recommended that those suffering pain from MoM hip replacements are investigated.
If you have undergone hip replacement or resurfacing treatment and are suffering pain and inflammation as a result, Cromwell Hospital may be able to help.
We offer specialist assessment and testing of metal-on-metal hips to give an in-depth diagnosis. Our specialist consultant orthopaedic surgeon will carry out a full review of your case, regardless of where the original surgery was carried out.
Investigations are extensive and include:
tests for above normal levels of metal in your blood
special MRI scanning to see if your soft tissue has reacted to metal
CT scan and ultrasound tests
For more information and to find out whether you could benefit from a review of your case, please contact:
Telephone:     +44 (0)20 7460 5700
Email:              info@cromwellhospital.com