Radiotherapy
Radiotherapy destroys the DNA inside cancer cells to prevent them from reproducing, by using high-energy beams (X-rays) or radiation.
What is radiotherapy?
Radiotherapy can be used to destroy tumours, to shrink tumours before surgery, or to kill off remaining cancer cells after surgery or chemotherapy. It is also used to treat the symptoms and control the spread of cancer.
Our radiotherapy partnership with GenesisCare means that we can offer some of the most advanced radiotherapy treatments available today, including Gamma Knife Icon for brain and spinal tumours and Varian Edge for all tumour types, including stereotactic ablative radiotherapy (SABR) for all body sites.
The centre, housed on-site at Cromwell Hospital, also includes the MRIdian MR Linac, a state-of-the-art system that combines an MRI scanner with a radiotherapy machine. This makes it possible to treat inoperable tumours in the liver, pancreas, and other organs with extreme precision, as well as reducing treatment time for other cancers by more than half, and minimising side effects.
Together with advanced radiotherapy technologies, the centre also includes innovative organ-sparing treatment, advanced computer imaging, and sophisticated AI planning systems, which means personalised treatment plans can be started within days of diagnosis for all cancer types.
External beam radiotherapy – X-rays are given from outside your body, using a radiotherapy machine.
Internal radiotherapy – a small amount of radioactive material is placed inside your body to treat cancers in your internal organs.
Both types can be given as outpatient procedures, or are carried out as part of wider inpatient cancer treatments.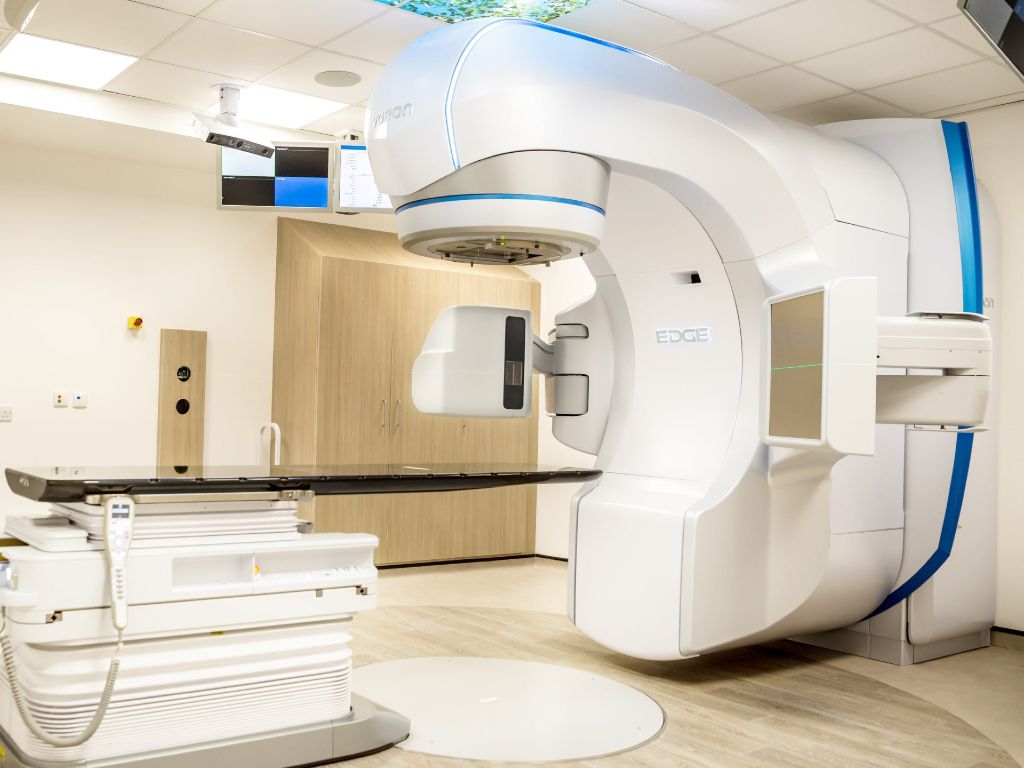 Varian Edge
The Varian Edge provides very precise radiotherapy. It is designed for stereotactic brain and spinal radiosurgery, as well as stereotactic ablative radiotherapy (SABR) – which is used for small tumours elsewhere in the body – and intensity modulated radiotherapy, a highly versatile treatment for a wide range of cancer types.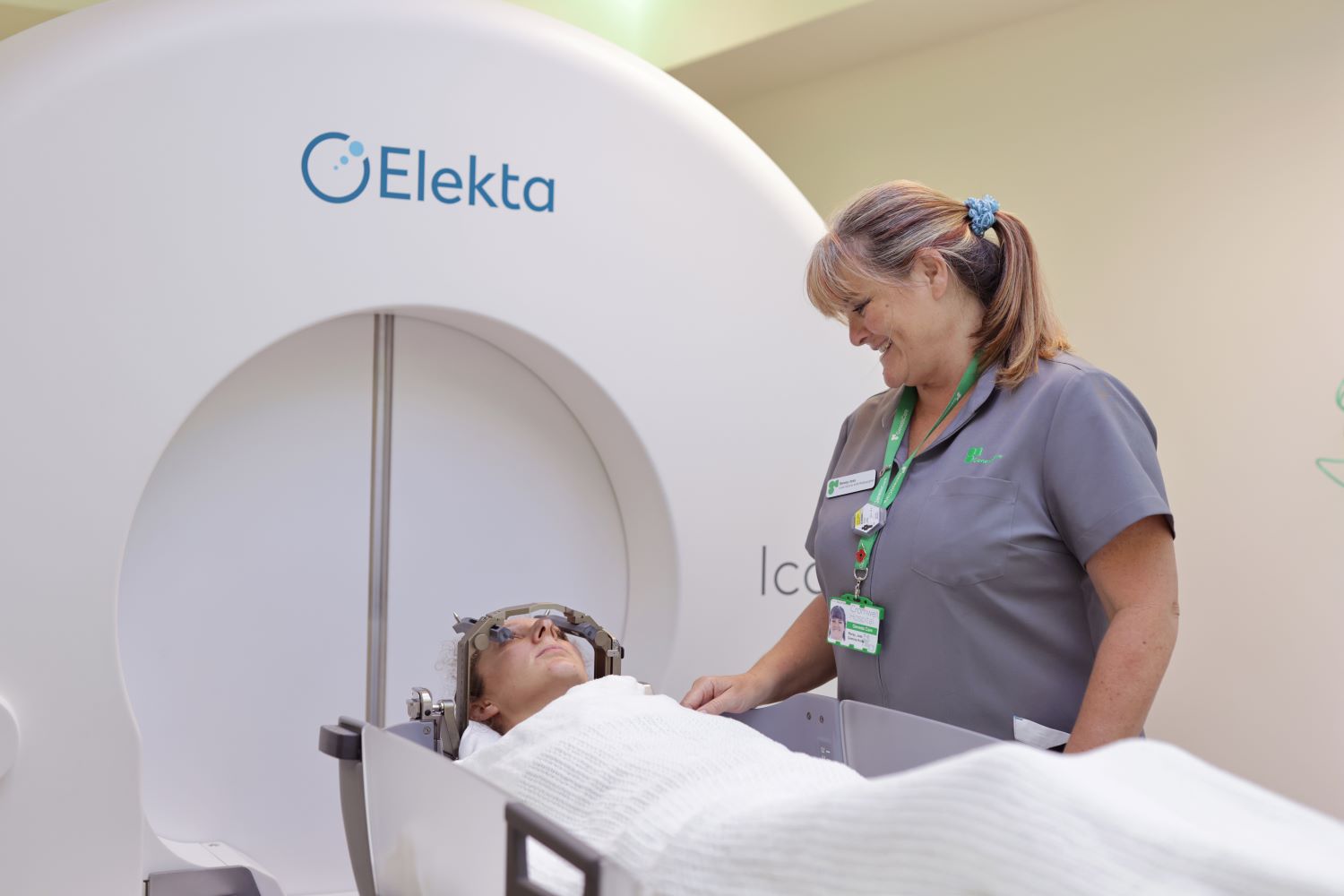 Gamma Knife Icon
Stereotactic radiosurgery (SRS) is an effective treatment for single and multiple brain metastases, which can occur as secondary tumours in patients with cancers such as melanoma, breast, and lung cancers. SRS uses powerful beams of radiation to destroy cancer cells in a few short treatments. It is often called 'brain-sparing' surgery because of its ability to protect healthy brain tissue and preserve quality of life in people needing treatment for brain tumours.
The new Gamma Knife Icon is one of the most advanced systems for this type of intracranial (brain) surgery. Gamma Knife Icon is also used to treat benign brain tumours such as meningiomas, acoustic neuromas and primary pituitary tumours, and other non-cancerous brain conditions.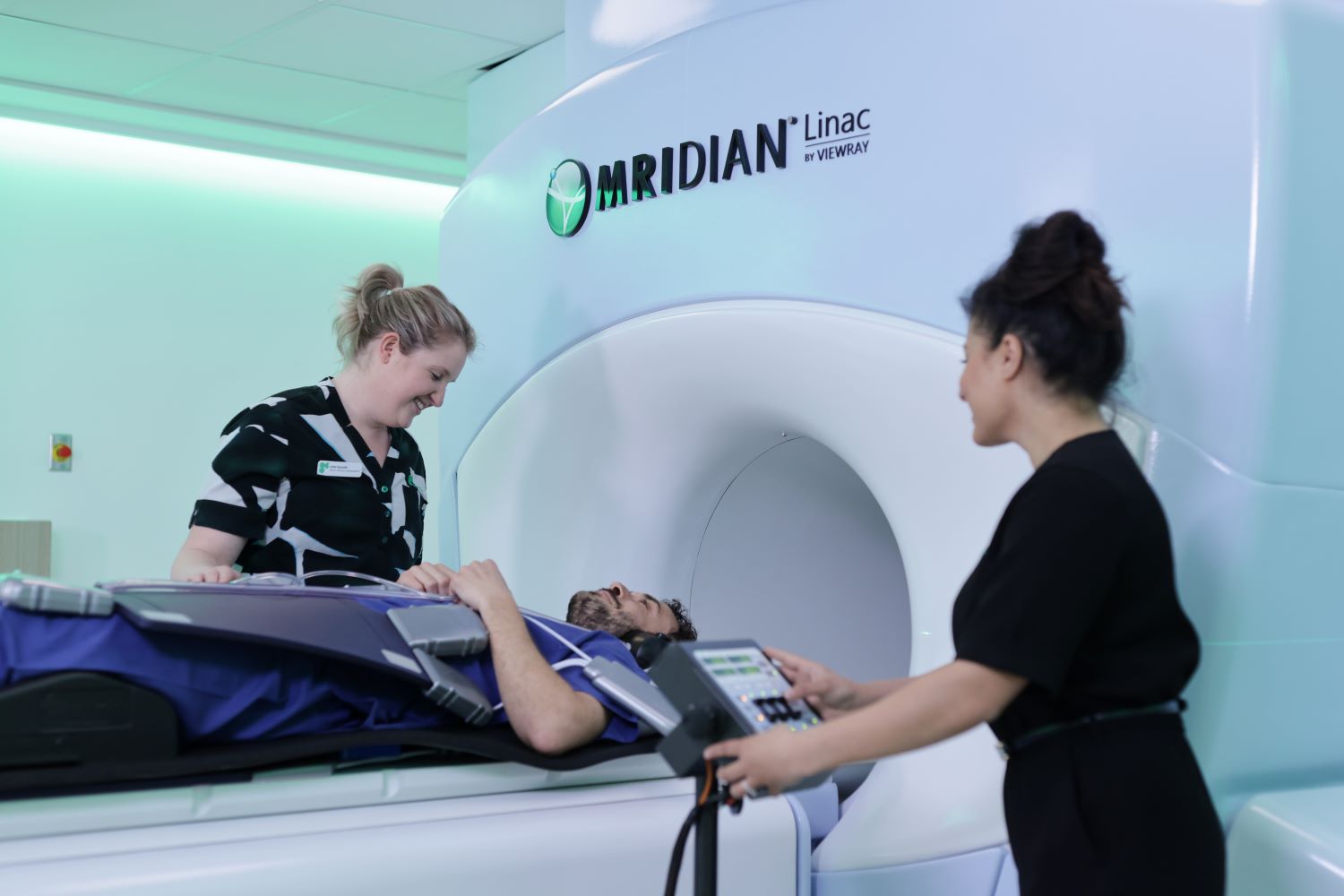 MRIdian MR Linac
Cromwell Hospital is the first hospital in London and the second in the UK to use MRI-guided Linac technology. The MRI-guided Linac is a technological step change in radiotherapy that significantly improves outcomes through more precise targeting of tumours, including those of the pancreas, liver, lung, prostate, and breast.
The MRIdian is a state-of-the-art system that combines an MRI scanner with a radiotherapy machine, thus enabling the exact position and shape of the tumour to be seen throughout the treatment, resulting in heightened targeting and accuracy. With improved accuracy, there is less damage to surrounding healthy tissue and subsequently reduced side effects. For most patients, it will also reduce the number of treatment sessions by half.
Book an appointment today
Our telephone lines are open 8am to 8pm Monday to Friday and 8am to 2pm Saturdays.
Alternatively, fill out our appointment request form and we'll be in touch shortly.
Please note - regrettably we are unable to answer specific medical questions or offer medical advice via email or telephone.