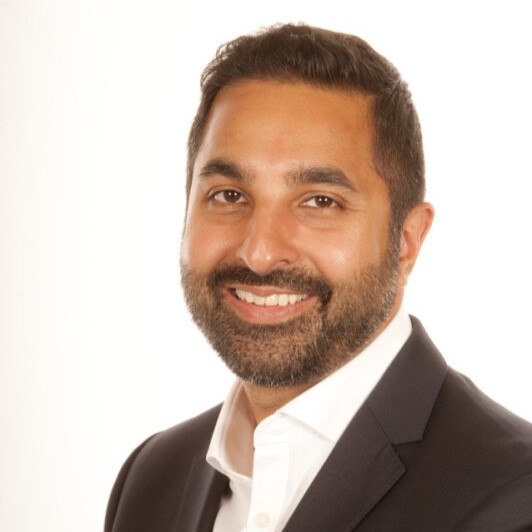 Professor Adam Frampton
Consultant General and Hepato-Pancreatico-Biliary Surgeon
BSc(Hons) MSc PhD DIC MBBS MRCSEd FRCS(Gen Surg) FRSB DipMed
Languages spoken: English
Professor Adam Frampton
Consultant General and Hepato-Pancreatico-Biliary Surgeon
BSc(Hons) MSc PhD DIC MBBS MRCSEd FRCS(Gen Surg) FRSB DipMed
Languages spoken: English
Specialties
General surgery, General, Hepatobiliary, Upper GI surgery
Gender
Male
Clinical Interests
Removal of skin 'lumps and bumps' (e.g. lipoma, sebaceous cysts, skin tags, abscess drainage); Gallstone disease (Open/laparoscopic cholecystectomy (gallbladder removal) with on-table cholangiography, Open/laparoscopic common bile duct (CBD) exploration and clearance, Completion cholecystectomy (previously abandoned elsewhere), Repair of bile duct injuries/biliary reconstruction); Groin and abdominal wall hernia repair (e.g. inguinal, femoral, umbilical, incisional, recurrent); Management of acute and chronic pancreatitis (multidisciplinary and multimodal approach); Pancreatic pathology (benign/malignant) e.g. Pancreatic cancer, Pancreatic cystic lesions (Open/laparoscopic distal pancreatectomy and splenectomy, Pancreaticoduodenectomy (Whipple's procedure/PPPD), Total pancreatectomy and splenectomy, Central pancreatectomy); Biliary and liver pathology (benign/malignant) (e.g. gallbladder polyps, hepatocellular carcinoma, colorectal liver metastases, biliary-tract cancers (gallbladder, ampullary, cholangiocarcinoma), liver cysts, liver adenoma, focal nodular hyperplasia), Open/laparoscopic liver resection (hepatectomy); Splenectomy for haematological malignancies; Excisional biopsy, including groin and axillary lymph nodes; Diagnostic laparoscopy to investigate abdominal symptoms; Duodenal pathology (e.g. gastrointestinal stromal tumours (GIST), duodenal adenoma/cancer); Management of neuroendocrine tumors (NET) such as small bowel/carcinoid and pancreatic, as well as metastatic disease to the liver; Robotic surgery; Multimodal treatment to increase the resectability of patients with advanced pancreatic cancer and colorectal liver metastases; Assessment of acute abdominal problems and emergency surgery (e.g. laparoscopic appendicectomy for appendicitis, abscess drainage, treatment of bowel obstruction/bowel perforation); Surgical oncology
About Professor Adam Frampton
Professor Adam Frampton is a Consultant General and Hepato-Pancreato-Biliary (HPB) Surgeon based in Guildford, Surrey and London. He is a specialist in treating hernias and gallstones, as well as benign and cancerous disorders of the liver, pancreas and biliary-tract.

Professor Frampton's interests include minimally invasive surgery, acute/chronic pancreatitis, complex gallstone disease, bile duct stones, pancreatic cysts, neuroendocrine tumours and abnormal liver function tests/jaundice.

He qualified from Imperial College London in 2003 and completed his specialist training on the South-West London rotation. He advanced his surgical skills training in laparoscopic/robotic HPB surgery at the Hammersmith and Royal Marsden Hospitals, and in liver transplantation at the Royal-Free Hospital, London.

Professor Frampton is a well recognised 'surgical scientist' and is an active researcher alongside his clinical practice. He was awarded a PhD from Imperial in 2013 for his work on pancreatic cancer. He was also awarded the distinguished Hunterian Professorship by the Royal College of Surgeons of England in 2018. He is currently tenured Assoc. Professor in Surgical Oncology and Head of Oncology at the University of Surrey where he leads a laboratory group and supervises BSc, MSc, MD and PhD students.
His primary aim is to develop cutting-edge research, and translate findings into patient benefits, using an evidence-based approach.
NHS Base (trust)
Royal Surrey County NHS Foundation Trust
Professional memberships
Association of Surgeons of Great Britain and Ireland (ASGBI), Association of Upper Gastrointestinal Surgeons of Great Britain and Ireland (AUGIS), British Medical Association (BMA), European – African Hepato-Pancreato-Biliary Association (E-AHPBA), European Society of Surgical Oncology (ESSO), International Hepato-Pancreato-Biliary Association (IHBPA), Royal College of Surgeons of Edinburgh, Royal College of Surgeons of England, Royal Society of Biology (RSB), Society of Academic and Research Surgery (SARS)