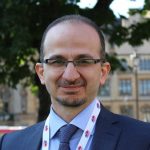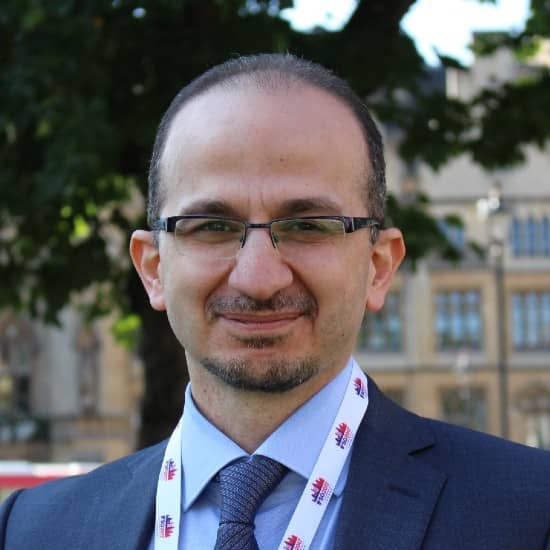 Mr Ali Alhamdani
Consultant General Surgeon
FRCS, MD, MB ChB
Languages spoken: Arabic English
Mr Ali Alhamdani
Consultant General Surgeon
FRCS, MD, MB ChB
Languages spoken: Arabic English
Specialties
General surgery, Upper GI surgery
Gender
Male
Clinical Interests
Management of obese patients. Obesity Surgery. Weight Loss Surgery. Bariatric Surgery
About Mr Ali Alhamdani
Mr Ali Alhamdani is one of London's leading bariatric surgeons . He has performed over 3,500 procedures and provides the full range of obesity surgery procedures including gastric bypass , gastric band , gastric sleeve and revisional bariatric surgery with impeccable satety record.

Mr Alhamdani has had extensive training in laparoscopic (keyhole) surgery in the UK, Europe and America.

Mr Alhamdani has a reputation for performing extremely safe surgery with a very low complication rate and a zero mortality rate. He always prioritises the well-being of his patients, and makes sure they understand all of the options available and are actively involved in making decisions about their treatment.

He has published over 200 articles about bariatric surgery in reputable scientific magazines.

Lectures on Covid 19 and its relation to obesity and how to deal with complications can be on the Facebook page: Ali Alhamdani

Mr Alhamdani is heading an International Bariatric Multidisciplinary Team to help in education in many part of the world

He is one of 9 surgeons in the world offering international Bariatric fellowship to new surgeons with the affiliation of the University of Oxford.

Expert in wide range of Bariatric surgery including the mini gastric bypass with its effectivity and wide range of safety.
NHS Base (trust)
Whittington Health NHS Trust
Professional memberships
Association of Upper Gastrointestinal Surgeons of Great Britain and Ireland (AUGIS), British Obesity and Metabolic Surgery Society (BOMSS), International Federation for the Surgery of Obesity and Metabolic Disorders (IFSO ) , Royal College of Surgeons of Edinburgh