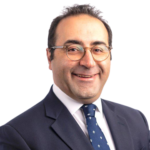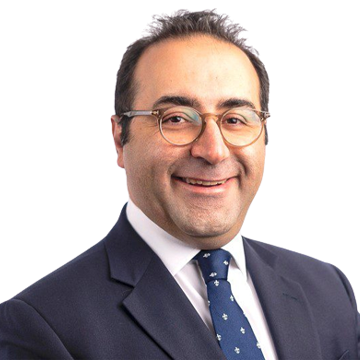 Mr Alireza Shoakazemi
Consultant Neurosurgeon
MD, FRCS (Neurosurg)
Languages spoken: English
Mr Alireza Shoakazemi
Consultant Neurosurgeon
MD, FRCS (Neurosurg)
Languages spoken: English
Specialties
Neurosurgery, Skull base
Gender
Male
Clinical Interests
Brain tumours; endoscopic skull base surgery; radiosurgery (Gamma Knife); acoustic neuroma; trigeminal neuralgia; discectomy; degenerative spine and disc disease.
About Mr Alireza Shoakazemi
Mr Alireza Shoakazemi is a consultant neurosurgeon specialising in cranial neurosurgery. He has an interest in skull base surgery, brain tumours, pituitary surgery, vestibular schwannoma, trigeminal neuralgia, radiosurgery (Gamma Knife), and other cranial procedures. Additionally, he treats patients with back pain and degenerative spine and disc disease.

Mr Shoakazemi completed his neurosurgical training in the UK. His various fellowships include a prestigious skull base fellowship from Salford Royal Hospital, and a skull base and micro-neurosurgery fellowship from Weill Cornell Medical College in New York, USA. He is a neurosurgery fellow of the Royal College of Surgeons of Edinburgh.

Mr Shoakazemi is a substantive consultant neurosurgeon at Queen's Hospital, part of the Barking, Havering and Redbridge University Hospitals NHS Trust, where he is an active member of the skull base surgery and neuro-oncology multidisciplinary team.
NHS Base (trust)
Barking, Havering and Redbridge University Hospitals NHS Trust
Professional memberships
Society of British Neurological Surgeons (SBNS), Royal College of Surgeons of Edinburgh, British Medical Association (BMA), American Association of Neurological Surgeons (AANS)