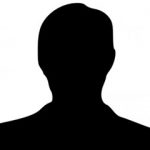 Dr Amer Raza
Consultant Gynaecologist
BSC, MBBS, MRCOG, DFFP
Languages spoken: English Punjabi Urdu
Dr Amer Raza
Consultant Gynaecologist
BSC, MBBS, MRCOG, DFFP
Languages spoken: English Punjabi Urdu
Specialties
Obstetrics and gynaecology, Gynaecology, Obstetrics, Sexual and reproductive healthcare
Gender
Male
Clinical Interests
Pelvic pain and endometriosis and fibroids
Biography
Mr Raza is a Consultant Obstetrician and Gynaecologist with extensive experience in Laparoscopic surgery (keyhole) and Endometriosis. He is an innovator, researcher and presenter in treating pelvic pain. Painful intercourse and endometriosis. He completed his training in 2010 and since has been a substantive Minimal access surgeon (Laparoscopic)in Chelsea and Westminster hospital. Mr Raza is a lead consultant for laparoscopic surgery for benign diseases such as uterine fibroids, ovarian cysts, uterine polyps and adenomyosis.

Mr Raza is a consultant at Chelsea and Westminster Hospital and leads a number of research projects in the field of pelvic pain, endometriosis and fibroids management. He has a vast experience in dealing with complex and high-risk pregnancies. He worked in major University hospitals and large tertiary units in UK and abroad.

Mr Raza's exposure and experience over years have enabled him to understand the complexities of Women's health and their priorities. His approach is friendly and helps empowering women to make decision for their health.

Mr Raza is also Director of Gynaecology services in Chelsea and Westminster hospital and always striving to provide the best services to his patients.
NHS Base (trust)
Chelsea and Westminster Hospital NHS Foundation Trust
Professional memberships
Royal College of Obstetricians and Gynaecologists (RCOG)