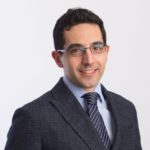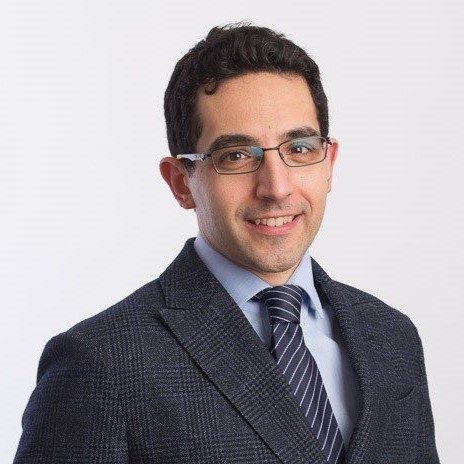 Mr Andrea Bille
Consultant Thoracic Surgeon
MD, PhD, FRCS
Languages spoken: English Italian
Mr Andrea Bille
Consultant Thoracic Surgeon
MD, PhD, FRCS
Languages spoken: English Italian
Specialties
Cardiothoracic surgery, Thoracic surgery, Robotic Surgery
Gender
Male
Clinical Interests
Chest wall resection and reconstruction; Complex thoracic resection; Diaphragmatic hernia or paralysis; Empyema; Hyperhidrosis surgery; Lung cancer surgery (lobectomy and segmentectomy); Mediastinal tumors; Mesothelioma; Pneumothorax; Pleural effusion; Pleural biopsy; Rib fracture and fixation; Robotic surgery; Thoracic endometriosis, Thymoma (early and advanced stage); VATS surgery
About Mr Andrea Bille
Mr Bille was appointed as a Thoracic Surgery consultant at Guy's Hospital in 2015. He graduated as Medical Doctor in 2005 at the University of Turin and he specialized in Thoracic Surgery in 2011. He spent two years at Guys and St Thomas as a clinical fellow focusing on the surgical treatment of mesothelioma and minimally invasive surgery for lung cancer in 2010 and 2012. He worked at the National Institute of Cancer in Milan from 2012 to 2014 focusing on surgical management of thoracic malignancies. He also completed a PhD on mesothelioma treatment in 2015 at the University of Milan. He then spent a year (2014/2015) at Memorial Sloan Kettering cancer center (one of the top cancer hospital in US) as a clinical fellow in thoracic oncology, gaining great expertise in the surgical management of rare thoracic tumor, robotic and VATS surgery and multimodality management of locally advanced thoracic cancer.

Mr Bille has a specific interest in minimally invasive surgery, he has performed over 700 major robotic procedure (2018 to 2022). He has a clinical interest in the treatment of mesothelioma and thymoma and author of over 100 peer reviewed publications in thoracic oncology.

Mr Andrea Bille is a senior lecturer at King's College University and he is actively involved in national and international research projects on lung cancer, mesothelioma and thymoma.
He is member of several international thoracic associations and he is chair of the ESTS mesothelioma database and the N stage mesothelioma staging committee.
NHS Base (trust)
Guy's and St Thomas' NHS Foundation Trust
Professional memberships
Royal College of Surgeons of England, World Association of Sarcoidosis and other Granulomatous Disorders, European Society for Therapeutic Radiology and Oncology (ESTRO), International Association for the Study of Lung Cancer (IASLC)