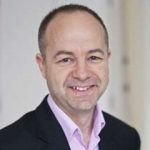 Dr Andrew Sawczenko
Consultant in Paediatric Medicine
BM MRCP MRCPCH
Languages spoken: English
Dr Andrew Sawczenko
Consultant in Paediatric Medicine
BM MRCP MRCPCH
Languages spoken: English
Specialties
Paediatrics
Gender
Male
Clinical Interests
All aspects of acute and chronic general paediatrics, and gastro-intestinal issues (not endoscopy) Colic/ crying infants /abdominal pain / constipation / diarrhea Growth (underweight, overweight) Enlarged lymph glands, anaemia Skin rashes and eczema Urine infections / problems with daytime wetting / bedwetting Cough / asthma / sore throats /ear infections / recurrent infections Headaches / migraine UK and all other foreign vaccinations (not single MMR)
About Dr Andrew Sawczenko
Dr Sawczenko is dually qualified in general paediatrics and paediatric gastroenterology. He has 30 years of clinical experience caring for children with a very diverse range of problems.

He specialises in general paediatrics which includes all aspects of children's health and development, including urgent illness as well as long-term medical problems

In his NHS post he is head of Paediatrics at Moorfields Eye Hospital and also consults at the Homerton Hospital.
NHS Base (trust)
Homerton University Hospital NHS Foundation Trust