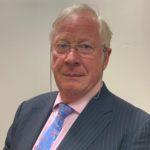 Professor Anthony Mundy
Consultant Urological Surgeon
Phd (Hon) MS FRCP FRCS
Languages spoken: English
Professor Anthony Mundy
Consultant Urological Surgeon
Phd (Hon) MS FRCP FRCS
Languages spoken: English
Specialties
Urology, Uro-oncology, Reconstructive surgery, General
Gender
Male
Clinical Interests
Kidney, testicular and urological oncology, reconstructive urology, urogenital injuries, vaginoplasty, general urology, incontinence, benign prostate hyperplasia, testicular pain, and lichen sclerosus.
About Professor Anthony Mundy
Professor Anthony Mundy is a world-renowned professor of urology and consultant urological surgeon based in London. He specialises in reconstructive urology, particularly in urethral and bladder reconstruction. He is also expert in complex urinary incontinence and urological cancers.

Professor Mundy underwent his training at Guy's Hospital, London, following qualifying from St Mary's Hospital Medical School, London. He is a Professor of Urology and Consultant Urological Surgeon at UCL Hospitals and the Medical Director responsible for Quality and Safety, Research and Development and Education and Training.

Professor Mundy has been the Medical Director at UCL Hospitals since 2001 and has previously been the President of the British Urological Association of Surgeons. Recently, Professor Mundy has become a past member of the Council of the Royal College of Surgeons. Professor Mundy has held a professorship before, being an Honorary Professor of Medicine at the University of Crete in 2009. He has held many additional roles during his tenure including Director of the Insitute of Urology at UCL, Clinical Director of Urology at Guy's Hospital, and Clinical Director of Urology and Nephrology at UCL Hospitals. He has also been a visiting consultant urologist for Marter Dei Hospital in Malta and assists the Royal Navy as an Honorary Civilian Consultant Urologist.

Professor Mundy has held 42 visiting professorships, during which he has given 224 invited lectures and has been a visiting surgeon to 121 units around the world. He has a highly accomplished career in urological reconstruction.

Prof Mundy is available for appointments at Cromwell Hospital on Fridays.
NHS Base (trust)
University College London Hospitals NHS Foundation Trust