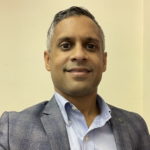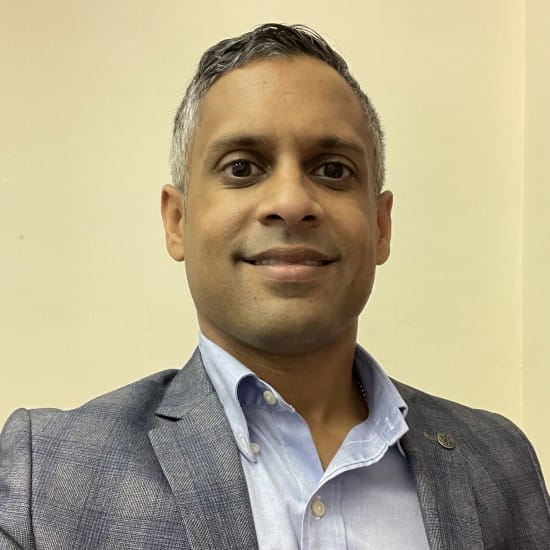 Dr Aruchuna Ruban
Consultant Gastroenterologist
MBBS, BSc, MRCP (UK), PhD, FHEA
Languages spoken: English
Dr Aruchuna Ruban
Consultant Gastroenterologist
MBBS, BSc, MRCP (UK), PhD, FHEA
Languages spoken: English
Specialties
Gastroenterology, Endoscopy, Inflammatory bowel disease
Gender
Male
Clinical Interests
Bloating; abdominal pain; diarrhoea or constipation; gastrointestinal or rectal bleeding; colonic polyps; irritable bowel syndrome; gastro-oesophageal reflux (GORD); indigestion; anaemia; gluten intolerance/coeliac; small intestinal bacterial overgrowth
About Dr Aruchuna Ruban
Dr Aruchuna Ruban is a Consultant Gastroenterologist based in London, UK.

He currently practices as a Consultant Gastroenterologist at Imperial College Healthcare which includes St Mary's Hospital, Charing Cross Hospital and Hammersmith Hospital in London.

He has specialist interests in nutrition, small intestinal bacterial overgrowth (SIBO), obesity medicine and inflammatory bowel disease.

He completed his medical degree in 2007 at Imperial College London and also went on to complete a Master's in Medical Education from University College London in 2014. He was awarded a PhD from Imperial College London in 2019 for his work on metabonomics, obesity and diabetes research.

He has been the lead author on several gastroenterology publications in renowned peer-reviewed journals. He has experience in running clinical research trials and was awarded the prestigious Integrated Healthcare Scholarship from the International Federation for the Surgery of Obesity and Metabolic Disorders in 2021.

Dr Ruban is also a member of the British Society for Gastroenterology (BSG) and sits on both the small bowel and nutrition committee and the Research committee of the society. He is also a Senior Clinical Teacher for Imperial College London.
NHS Base (trust)
Imperial College Healthcare NHS Trust
Professional memberships
British Obesity and Metabolic Surgery Society (BOMSS), British Medical Association (BMA), British Society of Gastroenterology (BSG)