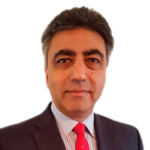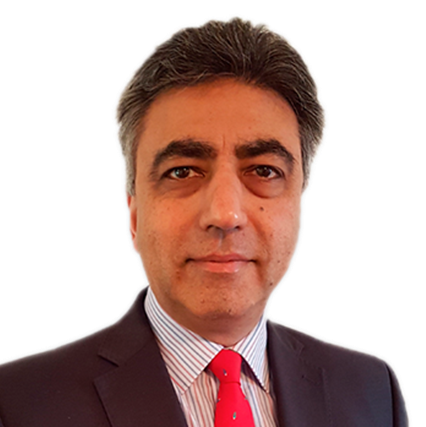 Dr Assad Butt
Consultant Paediatric Gastroenterologist
MBBS, DCH, MRCP UK (Paed), CCST UK (Paed), PGF
Languages spoken: English Punjabi
Dr Assad Butt
Consultant Paediatric Gastroenterologist
MBBS, DCH, MRCP UK (Paed), CCST UK (Paed), PGF
Languages spoken: English Punjabi
Patient Age Group
Paediatric
Year qualified
1987
Specialties
Gastroenterology, Paediatrics
Gender
Male
Clinical Interests
General and complex gastrointestinal and nutritional problems including abdominal pain, constipation, diarrhoea, gastro-intestinal bleeding, nutritional deficiencies, vomiting, coeliac disease and enteropathies, Crohn's, food intolerances, eosinophilic disease and oesophagitis, functional gastro-intestinal disease (e.g. irritable bowel syndrome), gastro-oesophageal reflux, peptic ulcer, and ulcerative colitis. Procedures including diagnostic and therapeutic gastroscopy and ileo-colonoscopy, hydrogen breath tests, 24h pH/impedance.
About Dr Assad Butt
Dr Assad Butt is a leading UK specialist in paediatric gastroenterology and nutrition, based in the South East. He successfully pioneered the development of a new specialist service in Brighton and lead its subsequent transformation to a regional tertiary centre. His practice now attracts patients from throughout the region, seeking the best quality evidence-based opinions and treatments.

Dr Butt qualified from Charing Cross and Westminster Medical School (University of London) in 1987, before completing his early training in various London teaching hospitals. Developing an interest in gastroenterology, he undertook specialist training at a number of renowned medical centres of excellence both in the UK (Great Ormond Street and Royal Free Hospitals, London) and in Canada (Hospital for Sick Children, Toronto). This included a clinical research fellowship in paediatric gastroenterology at the Royal Free Hospital and a paediatric gastroenterology and nutrition postgraduate fellowship training programme at the University of Toronto, before being appointed to his current post in 2002.

Dr Butt is a good listener and frank speaker, knowing the importance of engaging fully with the children, young people, and families he sees, in a patient-centred practice. He works closely with like-minded multidisciplinary colleagues with emphasis on teamwork and use of best practice to deliver the best possible outcomes for patients.
NHS Base (trust)
University Hospitals Sussex NHS Foundation Trust
Professional memberships
British Medical Association (BMA), Royal College of Paediatrics and Child Health (RCPCH), British Society of Paediatric Gastroenterology, Hepatology and Nutrition (BSPGHAN)