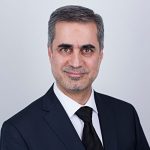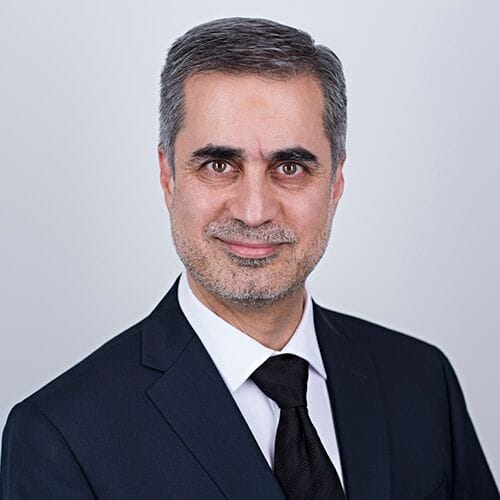 Dr Basil Almahdi
Consultant Anaesthetist and Pain Specialist
MB ChB, FRCA, FFPMRCA
Languages spoken: Arabic English
Dr Basil Almahdi
Consultant Anaesthetist and Pain Specialist
MB ChB, FRCA, FFPMRCA
Languages spoken: Arabic English
Specialties
Anaesthetics, Pain medicine
Gender
Male
Clinical Interests
Spinal degenerative disease, chronic pain syndromes, sciatica, bone metastases, osteoid osteoma, nerve root pain and neuropathic pain.
About Dr Basil Almahdi
Dr Basil Almahdi qualified as a medical doctor in 1997. He completed his specialist training in London, and gained a higher degree in Pain Management at University College Hospital as a Fellow in pain medicine at the National Hospital for Neurology and Neurosurgery, Queen Square.

He was a Locum Consultant at the Royal National Orthopaedic Hospital in Stanmore and The Pain Management Centre at University College Hospital, where he gained experience in managing complex spinal pain problems. He has since become a Consultant in Anaesthesia and Pain Medicine at the Whittington Hospital where he currently practices covering both Acute and Chronic pain management.

He has numerous publications and has lectured nationally and internationally in his subject. His special interests are the minimally invasive treatment of problems caused by degenerative spinal disease including disc herniation, radiculopathies and spinal stenosis. He has a special interest in managing chronic pain syndromes and is also interested in the treatment of post operative pain, neuropathic pain, and palliative treatments for cancer pain.

Dr Almahdi is bilingual, also speaking Arabic fluently. He takes pride in his holistic approach to patient care, allowing patients to make considered decisions and agree a treatment plan. His emphasis on educating patients empowers patients to manage their pain in the best possible way.
NHS Base (trust)
Whittington Health NHS Trust
Professional memberships
Royal College of Anaesthetists (RCoA), British Pain Society (BPS)