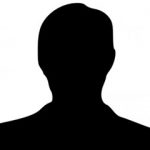 Dr Charles Stewart
Consultant Paediatrician
MB BCH BSc(MedSci) RCPCH DipSEM FAcadMEd
Languages spoken: English French Welsh
Dr Charles Stewart
Consultant Paediatrician
MB BCH BSc(MedSci) RCPCH DipSEM FAcadMEd
Languages spoken: English French Welsh
Specialties
Paediatrics, Paediatric emergency medicine
Gender
Male
Clinical Interests
Sports medicine and minor injuries. Post Graduate and Undergraduate Education. Procedural Sedation Lead, APLS and Simulation Instructor.
About Dr Charles Stewart
Dr Charles Stewart has a clinical interest in all general paediatric conditions including acute infections, wheeze, feeding problems, gastro-oesophageal reflux, rashes, urinary infections, headaches, funny turns and routine baby checks. He also manages minor trauma and sports related injuries
Dr Stewart studied pre-clinical medicine at St Andrews and completed clinical studies at Cardiff in 1997 where he was awarded the Prize for Paediatrics. Heplaced first in the All Wales Higher National Training selection rounds and subsequently gained experience in a wide range of paediatric specialities. he has also completed fellowships in the Toronto Hospital for Sick Children and Westmead Children's Hospital, Sydney where he worked with some of the world's leading figures.
NHS Base (trust)
Chelsea and Westminster Hospital NHS Foundation Trust
Professional memberships
Association of Paediatric Emergency Medicine (APEM), British Association of Sport & Exercise Medicine (BASEM), General Medical Council (GMC), Royal College of Paediatrics and Child Health (RCPCH)