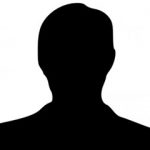 Mr David Nott
Consultant General Surgeon
OBE MS FRCS
Languages spoken: English French
Mr David Nott
Consultant General Surgeon
OBE MS FRCS
Languages spoken: English French
Specialties
General surgery, Vascular surgery
Gender
Male
Clinical Interests
Laparoscopic Surgery - laparoscopic aortic aneurysm repairs, laparoscopic distal arterial bypasses, laparoscopic hernia repairs (femoral / inguinal / umbilical) and laparoscopic appendicectomy / cholecystectomy. Specialist in vascular surgery - varicose veins (ligation / stripping / multiple avulsions) and can use sclerotherapy / veinwave treatment in outpatient appointments. General Surgery - removal of lipomas / haemorrhoids. Specialist in War Surgery - trauma / gun shot wounds.
About Mr David Nott
David Nott gained his medical degree at Manchester University. He later attended the Royal College of Surgeons in London to become a Consultant Surgeon in 1992. He has been a Consultant Surgeon at Chelsea and Westminster Hospital for nearly 15 years. Mr Nott is also specialised within vascular surgery and is an authority in laparoscopic surgery - in particular AAA repairs and distal arterial bypasses. He is the first surgeon to combine laparoscopic and vascular surgery. In addition, he spends a few months every year working for Medecins Sans Frontieres and the British Red Cross to do war surgery in areas such as Darfur / Afghanistan and Iraq.

Aid work - Working in war-torn countries such as parts of Africa / Afghanistan and Iraq.
NHS Base (trust)
Chelsea and Westminster Hospital NHS Foundation Trust
Professional memberships
British Society for Children's Orthopaedic Surgery (BSCOS)