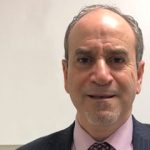 Mr Dhia Al-Musawi
Consultant General Surgeon
MB ChB CABS MSc FRCS (Eng) FRCS (Gen Surgery)
Languages spoken: Arabic English
Mr Dhia Al-Musawi
Consultant General Surgeon
MB ChB CABS MSc FRCS (Eng) FRCS (Gen Surgery)
Languages spoken: Arabic English
Specialties
General surgery
Gender
Male
Clinical Interests
Laparoscopic Hernia Repair, Gallstones, Gastro-oesophageal Reflux
About Mr Dhia Al-Musawi
Mr Al-Musawi is a Consultant General Surgeon with special interest in Laparoscopic (Keyhole), Upper Gastrointestinal and Endocrine Surgery and Endoscopy. He was awarded The International ''HALLET PRIZE'' from the Royal College of Surgeon of England.

Mr Al-Musawi graduated from Baghdad University in 1979 with MBChB degree. He came to the UK in 1991 for further training, especially in Laparoscopic Surgery and undertook this training in North West London.

Mr Al-Musawi has been a Consultant General and Laparoscopic Surgeon in UK since 2001. He worked at Epsom and St Helier University Hospitals NHS Trust. He has a special interest in Upper Gastrointestinal and Laparoscopic Surgery such as: Hernia Repair of different types, Cholecystectomy (gallbladder stones), Nissen's Fundoplication for Gastric Acid Reflux, Intestinal Adhesion, Bowel Surgery, Splenectomy, Adrenalectomy as well as Endoscopy (Gastroscopy and Colonoscopy), Thyroid and Parathyroid Surgery, Liver and Pancreatic diseases.

Mr Al-Musawi has many publications, and has performed many audit projects on his Laparoscopic operations with very good outcome and satisfactory patient's satisfaction.
NHS Base (trust)
Epsom and St Helier University Hospitals NHS Trust
Professional memberships
General Medical Council (GMC), British Medical Association (BMA), Medical Protection Society (MPS)