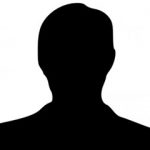 Dr Dhruba Dasgupta
Consultant in Nuclear Medicine
MBBS BSc MSc FRCR
Languages spoken: Bengali English
Dr Dhruba Dasgupta
Consultant in Nuclear Medicine
MBBS BSc MSc FRCR
Languages spoken: Bengali English
Specialties
Nuclear medicine
Gender
Male
Clinical Interests
PET/CT, lung scintigraphy, SeHCAT studies.
About Dr Dhruba Dasgupta
Dr Dasgupta is a dual trained Radiologist/Nuclear Medicine physician with a special interest in lung scintigraphy, SeHCAT scans and PET/CT scans. He did his Radiology training at King's College Hospital NHS Trust, and Nuclear Medicine training predominantly at Guy's and St Thomas' Hospital NHS Trust, where he currently does his NHS work.
NHS Base (trust)
Guy's and St Thomas' NHS Foundation Trust
Professional memberships
Royal College of Radiologists (RCR)