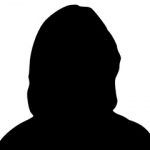 Miss Iman Riad
Consultant Gynaecologist
MBBCh MRCOG BSCCP
Languages spoken: Arabic English
Miss Iman Riad
Consultant Gynaecologist
MBBCh MRCOG BSCCP
Languages spoken: Arabic English
Specialties
Obstetrics and gynaecology, Gynaecology
Gender
Female
Clinical Interests
Abnormal uterine bleeding, outpatient hysteroscopy and endometrial ablation.
About Miss Iman Riad
Miss Iman Riad has had a wide range of experience in obstetrics and gynaecology. She started her training in 1993 in London. She has trained in a wide range of hospitals in London and Surrey completing the south west Thames rotation. She obtained her membership of the Royal College of Obstetricians and Gynaecologists in 1996. She then obtained her certificate as a colposcopist and became a member of the BSCCP in 1999.

In 2006 she obtained her certificate of completion of specialist training (CCT) and immediately worked as a consultant at the Royal London Hospital (locum 1 year) followed by her substantive post as a Consultant Gynaecologist at Frimley Park Hospital till 2014 followed by consultant gynaecologist in the private practice.

Miss Riad has got had an extensive experience in gynaecology which covers the whole spectrum of general gynaecology including period problems, infertility, endometriosis, pelvic pain, fibroids, prolapse and a full range of surgical procedures.

Miss Riad has got a special interest in One stop diagnosis and treatment of abnormal uterine bleeding and outpatient hysteroscopy procedures.
NHS Base (trust)
Private only