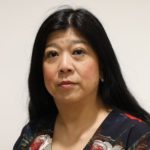 Ms Jennifer Hu
Consultant Oncoplastic and Reconstructive Breast Surgeon
BSc (Human Biology),MBBS (Lond), MBA, PhD, FRCS(Eng)
Languages spoken: Cantonese English
Ms Jennifer Hu
Consultant Oncoplastic and Reconstructive Breast Surgeon
BSc (Human Biology),MBBS (Lond), MBA, PhD, FRCS(Eng)
Languages spoken: Cantonese English
Specialties
General surgery, Breast surgery
Gender
Female
Clinical Interests
Rapid Diagnostic Breast Clinic/One Stop Breast Clinic; management of benign and malignant breast disease; expertise in family history of breast cancer, including main stream genetics; breast surgery – diagnostic, benign and cancer, and risk-reducing surgery; oncoplastic breast conservation surgery, including image guidance using wires and marker seeds; partial breast reconstruction using local thoracic flaps (LICAPs, MICAPS, AICAPS, TDAPs, LCAPs); mastectomy (skin and nipple sparing); and reconstruction with implants and pedicled myocutaneous flap, sentinel lymph node biopsy, targeted axillary dissection and axillary clearance.
About Ms Jennifer Hu
Miss Jennifer Hu has been an Oncoplastic and Reconstruction Breast Consultant at Barts Health since 2020 and was the Clinical Lead for the Breast Services for 7 years from 2014. In 2013, she was appointed to be and remains as the Lead Screening Surgeon for the Central and East London NHS Breast Screening Service.

She cares for patients with benign breast problems, early and advanced breast cancer and has developed an expertise in family history of breast cancer and mainstreaming breast cancer genetics. The initial consultation of every breast patient is face-to-face and personalised with clinical assessment with the detailed discussoon of family history, imaging and biopsy if indicated. For appropriate follow up appointments, these can be conducted via video or telephone. It is also possible to be assessed and treated by an all-female team.

She tailors her advise of treatment to the individual and supports her patients in making complex decisions in the management of their disease. Her practice is fully integrated into the multidisciplinary team and is supported by specialist breast radiologists and pathologists, plastic surgical colleagues for autologous free flap reconstructions, medical and clinical oncologists, clinical psychologists, geneticists and nurse specialists. Every breast cancer patient's management is discussed in a MDT.

She is extremely experienced treating over 150 breast cancers per year. Her mantra of breast cancer treatment is first and foremost oncological safety whilst providing optimal cosmetic outcome. She undertakes all aspects of resectional and reconstructive breast surgery for both therapeutic and risk reducing indications, including targeted axillary dissection, mammaplasties, partial breast reconstruction using local thoracic flaps (LICAPS, MICAPs, AICAPs, TDAP and LCAPs). one or two staged implant-based reconstructions and pedicled myocutaneous flaps such as latissimis dorsi flaps.

Miss Hu undertook surgical training mainly in London after graduating from the United Medical and Dental Schools of Guy's and St Thomas' Hospital. She also has a PhD in the treatment of breast cancer, using a novel oncolytic virus. She ran the Phase I Clinical Trial and established the safety and optimal dosage of this agent. Based on this study, this product was further developed and resulted in billion dollar buy out. She has maintained her research interest and has been Principal Investigator of National Clinical trials with the most recent being SENTINUS which is in the recruitment phase. This is a particular pertinent in the current climate of deescalation of axilla surgery. She participates and contributed to multiple National clinical audits and service evaluation including the Breast Implant Registry, NABCOP, the iBRA-NET Localisation and many more. In November 2022, she was competitively appointed to be a Clinical Co-Lead of the ASPIRE Breast Pain Service Evaluation Project under the Association of Breast Surgery (ABS). She has also been an active member of the Clinical Practice and Standards Committee of the ABS and has been instrumental in establishing many national guidelines. She is also Chair of the Breast Surgery Expert Working Group of the National Casemix Office which is responsible for designs and classifications of modern breast surgery.

Miss Hu also has a keen interest in Education and Training. She has been the General Surgery Training Program Director since 2014 and looking after about 70 higher surgical trainees in North and Central East London Deanery. This was also a competitive appointment and her tenure was recently renewed in 2022x Her other roles in education and training includes being an education supervisor at Barts Health and have taught on multiple National Oncoplastic and Reconstructive Course run by the Royal College of Surgeons and the ABS.
NHS Base (trust)
Barts Health NHS Trust
Professional memberships
Royal College of Surgeons of England, Association of Breast Surgery (ABS), British Medical Association (BMA)