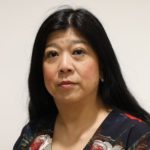 Ms Jennifer Hu
Consultant Oncoplastic and Reconstructive Breast Surgeon
BSc (Hons) MBBS MBA PhD FRCS (Gen Surg)
Languages spoken: Cantonese English
Ms Jennifer Hu
Consultant Oncoplastic and Reconstructive Breast Surgeon
BSc (Hons) MBBS MBA PhD FRCS (Gen Surg)
Languages spoken: Cantonese English
Specialties
General surgery, Breast surgery
Gender
Female
Clinical Interests
Rapid Diagnostic Breast Clinic/One Stop Breast Clinic and breast radiology; management of benign and malignant breast disease; expertise in family history of breast cancer, including main stream genetics; breast surgery – diagnostic, benign and cancer, and risk-reducing surgery; oncoplastic breast conservation surgery, including image guidance using wires and marker seeds; partial breast reconstruction using local thoracic flaps (LICAPs, MICAPS, AICAPS, TDAPs, LCAPs); mastectomy (skin and nipple sparing); and reconstruction with implants and pedicled myocutaneous flap, sentinel lymph node biopsy, targeted axillary dissection and axillary clearance.
About Ms Jennifer Hu
Ms Jennifer Hu is a consultant oncoplastic and reconstructive breast surgeon at Cromwell Hospital. She is extremely experienced and currently treats over 150 breast cancers per year.

She has been an oncoplastic and reconstruction breast consultant at Barts Health NHS Trust since 2020 and was the Clinical Lead for the Breast Services for seven years from 2014. In 2013, she was appointed to be and remains as the Lead Screening Surgeon for the Central and East London NHS Breast Screening Service.

Ms Hu undertook her surgical training mainly in London after graduating from the United Medical and Dental Schools of Guy's and St Thomas' Hospital. She also has a PhD in the treatment of breast cancer, using a novel oncolytic virus.

She cares for patients with benign breast problems, early, and advanced breast cancer, and has developed an expertise in family history of breast cancer and mainstreaming breast cancer genetics. Ms Hu tailors her advice of treatment to the individual and supports her patients in making complex decisions in the management of their disease. Her practice is fully integrated into the multidisciplinary team and is supported by specialist breast radiologists and pathologists, plastic surgeons, oncologists, clinical psychologists, geneticists, and nurse specialists.

The initial consultation of every breast patient is face-to-face and personalised with clinical assessment with the detailed discussion of family history, imaging, and biopsy if indicated. For appropriate follow-up appointments, these can be conducted via video or telephone. It is also possible to be assessed and treated by an all-female team.
NHS Base (trust)
Barts Health NHS Trust
Professional memberships
Royal College of Surgeons of England, Association of Breast Surgery (ABS), British Medical Association (BMA)