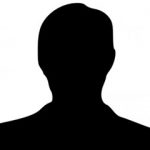 Dr John Devlin
Consultant Gastroenterologist and Hepatologist
MD FRCP
Languages spoken: Arabic English
Dr John Devlin
Consultant Gastroenterologist and Hepatologist
MD FRCP
Languages spoken: Arabic English
Specialties
Gastroenterology, Endoscopy
Gender
Male
Clinical Interests
Endoscopy, bowel disturbance, liver disease, pancreas and biliary disease.
About Dr John Devlin
London Teaching Hospital Senior Consultant with advanced endoscopy skills and practice. Holistic and team-based approach to care with emphasis on sound understanding of the patients clinical issues and, a preference for treatment that is minimally invasive and often life-style based.

Flexible consultation times and emergency care provided.
NHS Base (trust)
King's College Hospital NHS Foundation Trust
Professional memberships
Bowel Cancer UK, British Association for the Study of the Liver (BASL), British Society of Gastroenterology (BSG), European Society of Gastrointestinal Endoscopy (ESGE), General Medical Council (GMC), Medical and Dental Defence Union of Scotland (MDDUS), Royal College of Pathologists, Royal College of Physicians of Edinburgh, United European Gastroenterology (UEG)