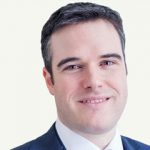 Mr Jonathan Bernstein
Consultant ENT Surgeon
MD ChB DOHNS FRCS (Eng)
Languages spoken: English
At the Cromwell Hospital, I enjoy excellent access to expert head and neck radiology, flexible and high quality operating facilities and wards, and the Cromwell's head, neck and thyroid multidisciplinary team meetings
Mr Jonathan Bernstein
Consultant ENT Surgeon
MD ChB DOHNS FRCS (Eng)
Languages spoken: English
At the Cromwell Hospital, I enjoy excellent access to expert head and neck radiology, flexible and high quality operating facilities and wards, and the Cromwell's head, neck and thyroid multidisciplinary team meetings
Specialties
Ear, nose and throat surgery, Head & neck oncology
Gender
Male
Clinical Interests
General ear, nose and throat conditions; Salivary gland conditions; Head and neck cancer surgery; Oral cancer; Thyroid surgery
About Mr Jonathan Bernstein
Mr Jonathan Bernstein is a consultant ENT surgeon specialising in thyroid cancer surgery, salivary gland surgery, head and neck oncology, and all routine ear, nose and throat conditions. From London originally, he qualified at Bristol University in 2002.

After completing his UK training in otolaryngology in Bristol and Manchester, Mr Bernstein undertook a 3-year comprehensive fellowship programme in thyroid/endocrine surgery, head and neck surgical oncology, and head and neck plastic and reconstructive surgery at the Department of Otolaryngology - Head and Neck Surgery, University of Toronto, one of the three largest such programmes in North America. He also completed a two-year period of translational research in head and neck cancer and was granted a doctorate by The Institute of Cancer Sciences, University of Manchester.

Mr Bernstein goes the extra mile to provide a holistic, prompt, thoughtful and collaborative surgical and medical service to his patients.
NHS Base (trust)
Imperial College Healthcare NHS Trust
Professional memberships
British Association of Endocrine and Thyroid Surgeons (BAETS), British Association of Head and Neck Oncologists (BAHNO), British Association of Otolaryngologists — Head and Neck Surgeons (BAOL-HNS) , British Medical Association (BMA), ENT UK, Royal College of Surgeons of England