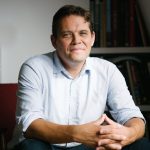 Mr Jonathan Bull
Consultant Neurosurgeon
MA MB BChir MD(Res) FRCSGlasg FRCSEng (Neuro.Surg)
Languages spoken: English
Mr Jonathan Bull
Consultant Neurosurgeon
MA MB BChir MD(Res) FRCSGlasg FRCSEng (Neuro.Surg)
Languages spoken: English
Specialties
Neurosurgery, Spine
Gender
Male
Clinical Interests
Minimally invasive approaches to neck and back pain, degenerative spinal disorders, sciatica, complex spinal procedures encompassing spinal tumours, malignant spinal cord compression, tuberculosis of the spine and spinal trauma including vertebroplasty.
About Mr Jonathan Bull
Mr Jonathan Bull is a Consultant Neurosurgeon and Spinal Surgeon. He treats a full range of brain and spinal disorders, both simple and complex procedures, causing pain and dysfunction in the spine and the limbs.

Jonathan studied Neurophysiology and Medicine at Cambridge University before qualifying in 2000. He completed initial surgical training at St Mary's / Imperial College rotations, followed by higher surgical training in neurosurgery under the tutelage of Henry Marsh in the south Thames Programme. Alongside, he achieved a Doctor of Medicine (MD Res) at University College London (UCL) specialising in MRI imaging of paediatric brain tumours.

He undertook two specialist fellowships in Complex Spine Surgery. Initially as the Sir Victor Horsley Complex Spine fellow between the Royal National Orthopaedic Hospital; Stanmore and the National Hospital for Neurology and Neurosurgery (Queen Square). Subsequently awarded a European Association of Neurosurgical Socieities (EANS) fellowship at University Hospital Klinikum rechts der Isar. He became a Fellow of the Royal College of Surgeons in 2011.

Jonathan joined the Barts Health Trust as a Consultant in 2012; his NHS practise is based in the trust's Royal London Hospital.
NHS Base (trust)
Barts Health NHS Trust
Professional memberships
British Association of Spine Surgeons (BASS), Society of British Neurological Surgeons (SBNS), North American Spine Society (NASS)