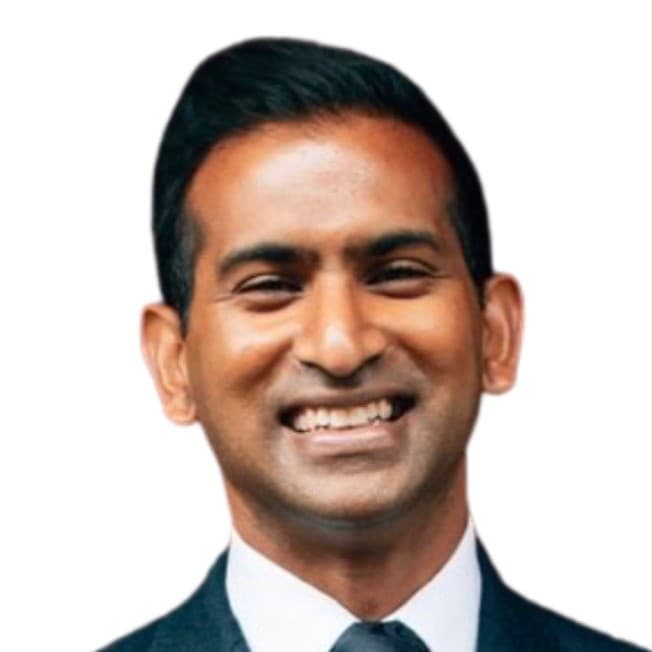 Dr Kalpa De Silva
Consultant Interventional Cardiologist
MBBS PhD FRCP FACC
Languages spoken: English Sinhala
Dr Kalpa De Silva
Consultant Interventional Cardiologist
MBBS PhD FRCP FACC
Languages spoken: English Sinhala
Specialties
Cardiology, Interventional cardiology
Gender
Male
Clinical Interests
Coronary artery disease, chest pain, angina, heart attacks/myocardial infarction, coronary angiography, percutaneous coronary intervention (PCI), angioplasty, multi-vessel coronary disease, complex PCI, high-risk PCI, ultra-low contrast PCI, intra-coronary imaging and physiology.
About Dr Kalpa De Silva
Dr Kalpa De Silva is a consultant interventional cardiologist who graduated from St Bartholomew's & The Royal London Medical school. He was awarded a PhD from King's College London for his research in coronary physiology in acute myocardial infarction and in the setting of mechanical circulatory support, for which he was nominated for the American College of Cardiology (ACC) young investigator award.

Dr De Silva's clinical training in general and interventional cardiology were undertaken at King's College and St. Thomas' Hospital's, London. He also completed an international fellowship in complex coronary intervention at the Royal North Shore Hospital, Sydney, Australia.

Dr De Silva has been awarded numerous research funding grants, including from the National Institute of Health Research (NIHR) and Heart Research UK and continues to be actively involved in clinical and translational research as an honorary senior lecturer at King's College London.

Dr De Silva specializes in the management of coronary artery disease, looking after patients with chest pain, angina including those with microvascular angina and those who have suffered heart attacks. His procedural expertise is in coronary angiography and complex percutaneous coronary intervention (PCI) with specific interests in high-risk and complex PCI.
NHS Base (trust)
Guy's and St Thomas' NHS Foundation Trust
Professional memberships
European Society of Cardiology (ESC), Royal College of Physicians, European Association of Percutaneous Cardiovascular Interventions, American College of Cardiology (ACC), British Cardiovascular Society (BCS), British Cardiovascular Intervention Society (BCIS)