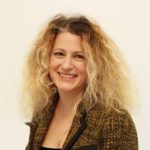 Dr Karolina Gholam
Consultant Paediatric and Adolescent Dermatologist
MBBS FRCPCH MSc SCEderm
Languages spoken: English French Greek
Dr Karolina Gholam
Consultant Paediatric and Adolescent Dermatologist
MBBS FRCPCH MSc SCEderm
Languages spoken: English French Greek
Patient Age Group
Paediatric
Year qualified
1998
Specialties
Dermatology
Gender
Female
Clinical Interests
All kinds of children's (paediatric) skin problems including eczema and allergy; urticaria (hives); psoriasis; infections; warts and molluscum; birthmarks; genetic conditions, haemangiomas and other vascular anomalies, moles, acne and other rashes as well as hair and nail conditions. Cryotherapy (freezing) and laser treatment.
About Dr Karolina Gholam
Dr Karolina Gholam currently works as a Paediatric Dermatology Consultant at Great Ormond Street Hospital and as an Honorary Lecturer at the Institute of Child Health.

She is one of only two doctors dually accredited in Paediatrics and Dermatology in the United Kingdom. She obtained a Masters Degree in Clinical Paediatrics and her thesis on Familial Haemophagocytic Histiocytosis was published in the journal Clinical and Experimental Immunology.

She completed the Paediatric Educators Programme and lectures regularly on paediatric dermatology related topics. She has published on the use of propranolol for infantile haemangiomas and other paediatric dermatology conditions.
NHS Base (trust)
Great Ormond Street Hospital for Children NHS Foundation Trust
Professional memberships
British Association of Dermatologists (BAD), Royal College of Paediatrics and Child Health (RCPCH), British Society for Paediatric Dermatology (BSPD), International Society of Pediatric Dermatology (ISPD), Royal Society of Medicine (RSM)