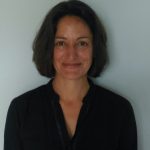 Dr Marie Le Page
Consultant Paediatrician
MD
Languages spoken: English French
Dr Marie Le Page
Consultant Paediatrician
MD
Languages spoken: English French
Patient Age Group
Paediatric
Year qualified
2004
Specialties
Paediatrics, Community child health
Gender
Female
Clinical Interests
•general health check-up and immunisations •infants and children developmental checks •general paediatric conditions such as vomiting, acute infections, cough, reflux etc. •developmental delay •Autism •constipation •bedwetting and daytime wetting
About Dr Marie Le Page
Dr Marie Le Page is a Consultant Paediatrician who sees children for general paediatric concerns (check-up, immunisations, infections, cough, asthma , reflux, constipation, vomiting, eczema...).

She has a specialist interest in developmental paediatrics and she can help with more complex conditions such as Autism, Delay in Development , Bedwetting and Day time wetting.
She can provide multidisciplinary autism assessments as per Nice Guidelines.
NHS Base (trust)
Private only
Professional memberships
British Academy of Childhood Disability (BACD), British Association for Community Child Health (BACCH), International Children's Continence Society (ICCS) , Royal College of Paediatrics and Child Health (RCPCH)