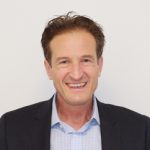 Mr Martin Klinke
Consultant Orthopaedic Surgeon
MD DR
Languages spoken: English French German
Mr Martin Klinke
Consultant Orthopaedic Surgeon
MD DR
Languages spoken: English French German
Appointments available at:
Specialties
Trauma & orthopaedic surgery, Foot & Ankle
Gender
Male
Clinical Interests
Whole spectrum of foot and ankle pathologies with special interests in sports injuries, degenerative pathologies, deformities, ankle joint replacement, foot and ankle surgery
About Mr Martin Klinke
Martin Klinke graduated from medical school in Frankfurt and received his master's degree in Sports Medicine from the University of Nice. He completed his post graduate orthopaedic training in major teaching hospitals Germany and Paris, followed by a specialised foot and ankle fellowship at the Royal National Orthopaedic Hospital in Stanmore. In 2001 Mr Klinke worked for a year with Professor Hinterman, a world leading specialist in ankle replacements. Mr Klinke was appointed Consultant Orthopaedic Surgeon at Guy's and St Thomas' hospitals in 2002, and joined the LFAC in 2003 where he has been based full-time since 2007.
Martin says: Having always done lots of sports, I was very much interested in orthopaedics and sports-medicine. After finishing medical school and receiving my master in sports and physical education I started my training in orthopaedics.

Despite working in various teaching hospitals I realised that there was an overall lack of interest in Foot and Ankle pathologies amongst orthopaedic surgeons.

I therefore travelled to the most reknown specialists and focused my fellowships entirely on Foot and Ankle pathologies. For over a decade now I have dedicated all my work to this subspecialty and therefore treat the whole spectrum of foot and ankle problems with a special interest in severe deformities, ankle replacement and sports-injuries.
NHS Base (trust)
Private only