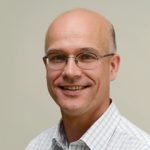 Mr Mathias Winkler
Consultant Urologist
FRCS Urol MD BSc
Languages spoken: English German
Mr Mathias Winkler
Consultant Urologist
FRCS Urol MD BSc
Languages spoken: English German
Specialties
Urology, General
Gender
Male
Clinical Interests
General Urology, urinary symptoms, prostate problems, scrotal lumps, blood in the urine, suspected cancer in kidney, prostate, bladder or testes, kidney stones, abnormal PSA, second opinion on cancer diagnosis and management and laraparaoscopic pelvic cancer surgery
About Mr Mathias Winkler
Mr Matt Winkler is head of the department of Urology and lead urology cancer surgeon at the West Middlesex. He also leads the prostate cancer services at Charing Cross, Imperial, and chairs the prostate specialist multidisciplinary meeting of the north west london cancer network. At WMUH he deals with elective and emergency urology, trains students and manages the Urology department.

He provides an expert opinion for most aspects of general urology (urinary symptoms, pain, prostate and bladder problems, stones, scrotal lumps, penis problems, sex life trouble, suspected urological cancers, blood in urine, infections) except infertility and female incontinence. However, his superspecialist interests are prostate cancer screening, diagnosis and treatment including laparoscopic treatments of urological cancers.

Mr Winkler has completed more than 350 laparoscopic radical prostatectomies for the treatment of prostate cancer, with more than 80 procedures per year.

In addition he mentors other consultants and his team at Charing Cross Hospital pioneered day case surgery for laparoscopic radical prostate. He also introduced the concept of refined pre-operative staging with histoscanning and MRI. In addition he is author of numerous peer reviewed publications and investigator and the collaborator of several prostate cancer studies.
NHS Base (trust)
Imperial College Healthcare NHS Trust
Professional memberships
Medical Defence Union (The MDU), British Association of Urological Surgeons (BAUS), European Association of Urology (EAU)