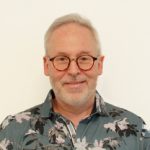 Dr Michael Markiewicz
Consultant Paediatrician
BSc MB BS FRCP(UK) FRCPCH
Languages spoken: English German Hebrew
Dr Michael Markiewicz
Consultant Paediatrician
BSc MB BS FRCP(UK) FRCPCH
Languages spoken: English German Hebrew
Patient Age Group
Paediatric
Year qualified
1982
Specialties
Paediatrics, Paediatric respiratory medicine, Paediatric rheumatology
Gender
Male
Clinical Interests
Any general paediatric problem including children with rheumatological disorders, asthma and complex allergies
About Dr Michael Markiewicz
Dr Michael Markiewicz is an acute general paediatrician and provide an all round service to his patients which consists of a holistic approach to the child and the family. His approach to any problem is to identify and then treat the issue. He is very good at diagnosing both simple as well as complex problems.

Dr Markiewicz has access to a vast number of specialists and will ensure that your child has access to the best possible specialist.

His subspecialty interests include children with rheumatological problems; that is children with possible juvenile rheumatoid arthritis or other connective tissue diseases. He runs a combined Rheumatological Clinic in his NHS hospital together with a Consultant Paediatric Rheumatologist from Great Ormond Street Hospital.

His other interest includes children with allergic disorders as well as children with asthma. He runs a busy Allergy Clinic in my NHS hospital.
NHS Base (trust)
Chelsea and Westminster Hospital NHS Foundation Trust